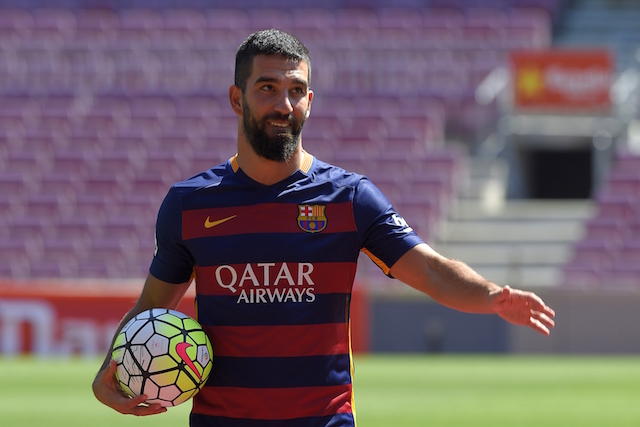 Barcelona star Arda Turan has quite a lot of free time on his hands considering he will not be playing until January due to the FIFA transfer ban imposed on the club.
What better use of all that spare time than picking your all time best starting XI?
The Sport listed the bearded wingers dream team on the English version of their website.
Turan picked Gianluigi Buffon in goal, with fellow Italian legend Paulo Maldini, Germany's Franz Beckenbauer and Real Madrid's Sergio Ramos in defence.
The bearded winger did not let club affiliation get in the way of his team choice as he gave room for two current Real Madrid players and two former Galacticos – Cristiano Ronaldo, Zinedine Zidane and Ronaldo.
Turan's midfield is comprised of Zidane, Iniesta, Cruyff, Cristiano Ronaldo, Maradona and Messi while Brazilian Ronaldo is his first pick striker.
The Turkish international recently starred in the Crescent-Stars dramatic Euro 2016 campaign which saw them book a place in the tournament with a last second goal from Selçuk İnan.