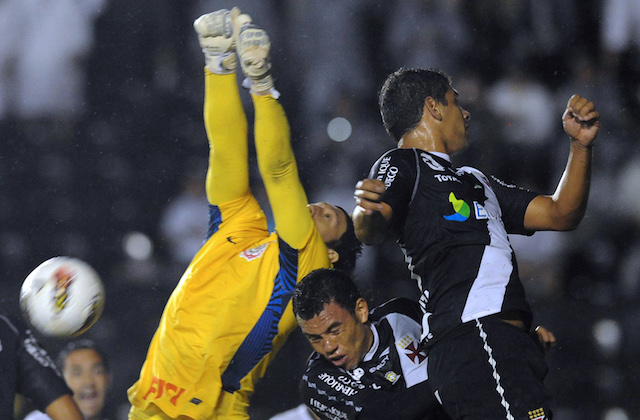 Beşiktaş have made an offer for Corinthians keeper Cassio Ramos a source close to the Brazilian club told Turkish-football.com.
The Black Eagles have been closely linked with Ramos over recent weeks as they continue efforts to sign a new keeper over the winter transfer window.
Current first-choice keeper Tolga Zengin has made a series of critical mistakes over the past two seasons and Beşiktaş have made it a priority to bring in a replacement.
The Eagles were dumped out of the Europa League group stages despite entering Match Day 6 as leaders and going ahead against Sporting Lisbon in the final game.
The Portuguese giants found a way back into the game following two costly errors from Zengin and ended up losing the game 3-1.
Zengin was heavily criticised afterwards due to making similar mistakes in last seasons Europa League.
Cassio has 10 Brazil U-21 caps and enjoyed a brief spell in Europe playing in the Netherlands on loan.
Brazilian journalist and ESPN commentator Gustavo Hofman told Turkish-football.com that Cassio is an experienced keeper with a safe pair of hands.
"Not yet. Very solid goalkeeper, excellent ball handling, but not spectacular. He's a starter for Corinthians since 2012 and won the Libertadores, Club World Cup and several other titles here," Hofman said.
Beşiktaş are currently first in the Turkish Super League and despite scoring the highest number of goals (41) but have conceded the second highest number of goals in the top six (18) after Galatasaray (23).