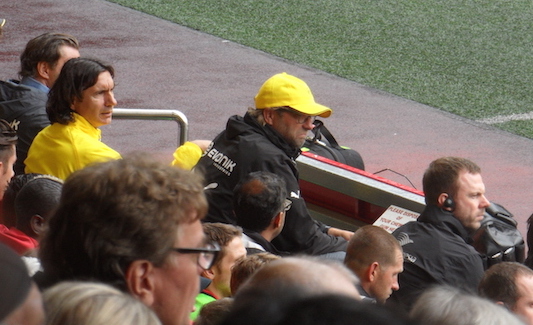 Liverpool star Emre Can has explained just how different the management styles of head coach Jurgen Klopp and Germany boss Joachim Low are.
Can was quoted by the Liverpool Echo as saying: "Jürgen Klopp is more emotional and always screaming, but Joachim Low is a very calm person."
The Liverpool midfielder is currently in France training with the Germany national team ahead of Euro 2016 so he knows all about Low's coaching methods.
Low often has a relaxed demeanour and is rarely animated on the touchlines.
Klopp meanwhile is the polar opposite. The Liverpool boss is very emotional and brings a lot of energy to his coaching which in the past has often been reflected in the teams he has managed style of play.
Can has played as a central midfielder under Klopp this season and has underlined on numerous occasions that it is his favourite position and where he feels he is at his best.
The 22-year-old did however, play as a full-back and defender under former manager Brendan Rodgers and Low has decided to keep him on as a defensive player rarely playing him in central midfield.
See More
Guide to pronouncing Emre Can
Liverpool star Emre Can reveals details of his Turkish roots