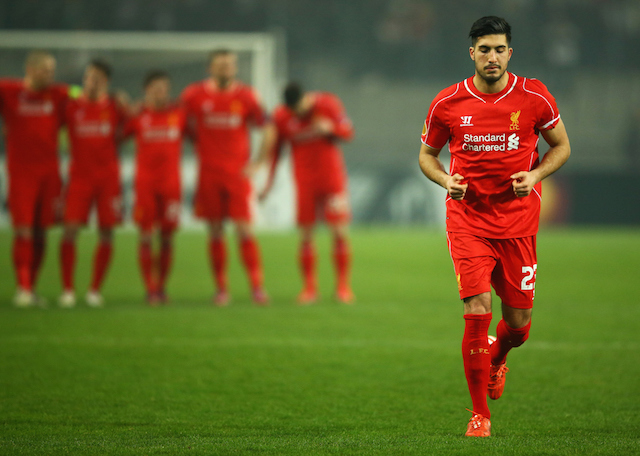 Liverpool boss Jurgen Klopp has been full of praise regarding the development of Emre Can playing in a central midfield role.
Can did of course join Liverpool as a midfielder last season but played as a defender for most of the league campaign under the stewardship of former Liverpool manager Brendan Rodgers.
The 21-year-old has been moved back into his preferred midfield position following the appointment of Klopp but he also underlined that Can has to be versatile and accept playing in positions he is unfamiliar with for the greater good of the team.
"It's absolutely no problem to play in different positions. In the German national team he sometimes plays full-back; for sure it's not his best position but he can play it," Klopp told the official Liverpool website.
"If there are problems in a position, you have to play there and not think about if it's your best position. That's what he's doing. I've never had a discussion with him about his position.
"In the last few weeks, it was very good for us that he could play in midfield and improve his game, and that's what he did. Everything is OK."
Can has also played as a full-back for the Germany national team since making his international debut earlier in the season.
The 21-year-old is one of three ethnic Turks in the current German national team setup with the other two being Arsenal star Mesut Özil and Borussia Dortmund midfielder İlkay Gündoğan.
Can is expected to start in central midfield against Newcastle United tomorrow in the Premier League.
See More
Four reasons why Liverpool star Emre Can will succeed under Jurgen Klopp
Man Utd & Fenerbahce target Robben rules out move