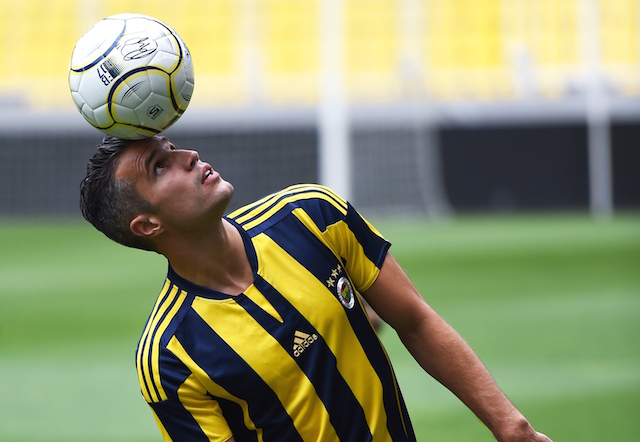 Everton striker Romelu Lukaku has revealed that Fenerbahce striker Robin van Persie is his idol.
Lukaku stated that Van Persie has the best movement he has ever seen in a striker and admired him during his time at Arsenal.
"Van Persie had the best movement. When he was at Arsenal and he won the Golden Boot, he had the most movement I'd ever seen," Lukaku told Men In Blazers podcast.
The Belgium international also revealed that he admired Van Persie during his time at Manchester United for helping the Red Devils win the league title.
"Even in his first year at Manchester United, that's they won the league, because he scored all the goals," he added.
Van Persie joined Fenerbahce from United on a three-year deal over the summer but Lukaku did not let us know what he thinks about the Dutch star's latest move.
The experienced striker has had a turbulent start to his Fenerbahce stint but has still managed to score 13 goals and provide an assist in all competitions this season.
Van Persie has scored more than all of his former United strikers this season despite failing to secure a regular sport in the starting line-up.
Fenerbahce are currently first in the Turkish Super League are are also competing in the Turkish Cup and Europa League.