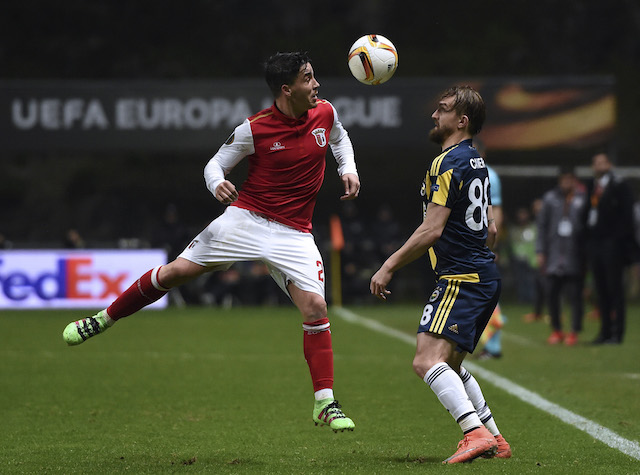 Fenerbahce full-back Caner Erkin has just six-months remanning on his contract and has yet to sign a new deal with the club.
The 27-year-old is expected to leave the club at the end of the season and Everton, Liverpool, Stoke City and Inter have all been linked.
Everton, Stoke City and Inter will all be sending scouts to the Turkey v Austria international set to be played on 29 March where Erkin will be playing.
In fact Wolfsburg, Werder Bremen, Everton, Juventus, Cologne, Inter Milan, Stoke City, Schalke, Sunderland, Mönchengladbach, Bayern Munich, Olympique Marseille, Stuttgart, Leicester and Leverkusen will all send scouts to watch the game at the Happel Stadium according to the official Salzburg website.
The Fenerbahce star also featured in the Crescent-Stars 2-1 victory over Sweden at the Antalya Stadium last week.
Mundo Deportivo recently reported that Everton and Liverpool are both in talks with the Turkish international left-back.
Erkin's agent Batur Altiparmak however, told Turkish-football.com: "There have been enquiries from 5-6 teams but I have not mentioned names of any clubs and no agreements have been reached either."
See More
Inter rekindle interest in Caner Erkin
Caner Erkin buys Asena a green Lamborghini