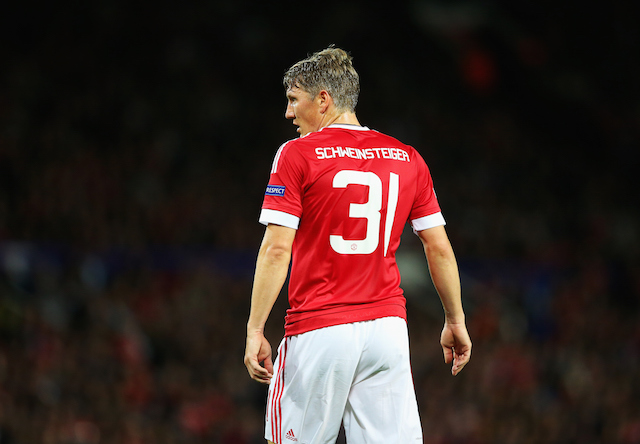 Galatasaray star Lukas Podolski has criticised Manchester United manager Jose Mourinho for his treatment of former Germany international team-mate Bastian Schweinsteiger.
The 31-year-old striker underlined that Mourinho was in the wrong to drop him to the reserve side.
"Looking at Bastian's career, I can only say that what is happening there is ignoble," Podolski was quoted as saying by Bild.
"I don't know what Mourinho discussed with him. But it's clear — it's not correct to demote Bastian to the reserves. A coach has to keep the door open for every player, even more so for a player like Schweini."
Podolski and Schweinsteiger both recently retired from international football after years serving Germany at the highest level.
Schweinsteiger has not made a single appearance for United this season after Mourinho demoted him to the reserve side.
The former Bayern Munich man does however, still have two-years remaining on his contract and will prove to be an expensive reserve player if the club cannot move him on.
Podolski meanwhile has established himself as a first team player at Galatasaray since moving on from Arsenal and has two goals in on appearance for Galatasaray this season. The powerful striker already has two trophies to his name having scored the winning goal in the Turkish Cup final against Fenerbahce last season and lifting the Turkish Super Cup.