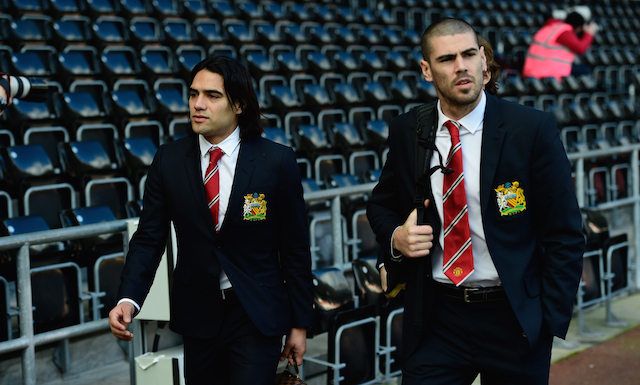 Fenerbahçe have ruled out a move to sign Chelsea forward Falcao but did not stop there. The club went onto name and shame all the newspapers involved in spreading the transfer rumour.
The Yellow Canaries released the following statement regarding the transfer speculation: "The stories printed today in the AMK newspaper regarding Falcao…the Star newspaper regarding Falcao…the Fotomaç newspaper regarding Falcao…and the Takvim newspaper regarding Falcao are a lie we have no plans to sign the player."
Well that certainly is one way to stop a transfer rumour in its tracks. Fenerbahçe made it abundantly clear that they will not be targeting the Colombian international and went onto deny several other rumoured targets.
The Turkish sports media do have a tendency at times to delve into sensational transfer rumours now and again but you would have thought the newspapers in question would have learned their lesson after Fenerbahçe's last statement regarding Falcao.
The Canaries released the following statement a few months back: "According to the Fotomaç newspaper we are going to sign Falcao over the transfer window. Our transfer committee are not actually considering making a move as we are happy with our strikers but considering how keen Fotomaç are to make the transfer happen we give them permission to go ahead and sign him for us."
Fotomaç never did respond to the Istanbul giants proposal but went ahead and shared the same story a few months down the line anyway.
Falcao is currently on loan at Chelsea but only has one goal in 11 appearances for the reigning Premier League champions this season.
See More
Hakan Çalhanoğlu chased by Arsenal and Manchester United
Man Utd legend David Beckham is Barcelona star Arda Turan's role model