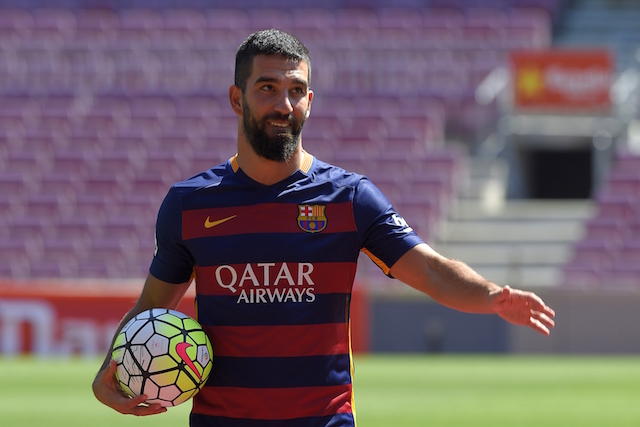 Former Barcelona manager Frank Rijkaard has come out in praise of the clubs summer signing Arda Turan.
Rijkaard was quoted by Hürriyet as saying: "He is a great talent, has great character and is a great player who is hard working and technically excellent."
The former Galatasaray boss worked with Turan during his time in Turkey prior to the Turkish international joining Atletico Madrid.
Turan made a name for himself in Madrid winning every domestic and European title bar the Champions League – although he was part of the team that reached the final.
The 28-year-old left Madrid for Barcelona on a five year deal over the summer transfer window ending a brilliant spell at Atleti.
The Turkish international winger is not however, able to play for his new club until the turn of the year due to the FIFA transfer ban in place.
Barcelona are appealing the decision and may be able to register Turan for action after the international break.
The bearded winger is currently on international duty with Turkey where the transfer ban does not apply.
See More
Arsenal boss Arsene Wenger is happy with Mesut Ozil says agent
Man Utd legend David Beckham is Barcelona star Arda Turan's role model