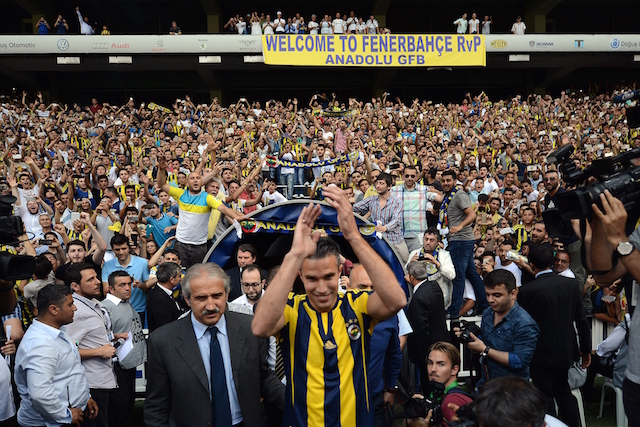 Fenerbahçe striker Robin van Persie has revealed that the atmosphere at Turkish games is the best he has ever experienced in his career.
Van Persie was quoted by Fanatik as saying: "The atmosphere in our latest win was like nothing I have ever experienced before. When Nani scored right at the end like that the response from the fans was special."
The Netherlands international setup Nani with the opening goal just a week after his teammate provided him an assist for the first time in 598 days – back when both played for Manchester United.
Turkish football is renowned for passionate fans and Galatasaray currently hold the record as being the noisiest supporters in the world holding the world record for the loudest sporting event reaching 131.76 decibels back in 2011 against Fenerbahçe.
The 32-year-old striker has played for Premier League giants United and Arsenal in the past.
Van Persie played a key role in the United side that lifted the Premier League title in the 2012-13 season.
The experienced striker joined Fenerbahçe on a three-year deal last month as did Nani.
Van Persie already has two goals and an assist to his name this season while Nani also has two goals and an assist for the Yellow Canaries.