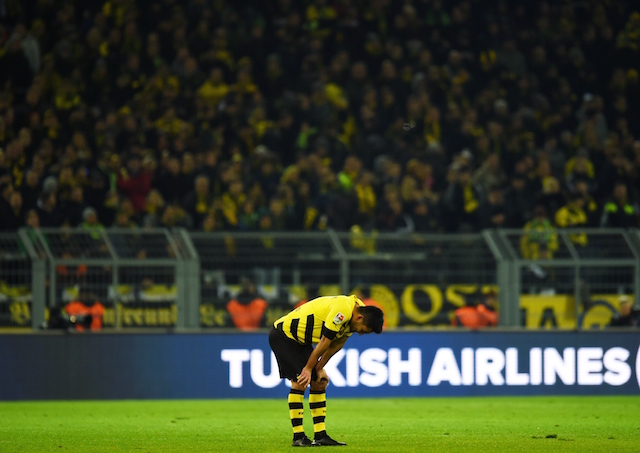 Manchester City's summer signing Ilkay Gundogan has revealed how close he came to joining rivals Manchester United last summer. The 25-year-old stated that the transfer came 'close' to happening however the deal broke down.
Gundogan also stated that he was unwilling to leave Dortmund on a free transfer which lead him to signing a new contract.
The Germany international went onto express his joy at joining Manchester City this summer.
"Maybe last year it was close, but not everything happened like I wanted it to," Gundogan told Sport 360.
"Maybe it was not the right moment and at the end we decided to stay and renew my contract, to extend for one more year.
"We always had the conversation with Dortmund and agreed that if I left, I will not leave for free, for zero. So I renewed my contract and now this year everyone is lucky and happy how it came to an end.
"I recognised over the last few months that I needed a change, to start from zero, to prove myself again, which is why I'm really happy to be here, to have the chance to work with Guardiola and this wonderful club."
Gundogan joined the Citizens for £20 million last month but will be unable to make his debut for the club until August.
The 25-year-old suffered a knee injury during training and has been ruled out of the opening weeks of the Premier League season.
Gundogan provided seven assists and scored three goals in 40 appearances for Borussia Dortmund in all competitions last season.
See More
Galatasaray join Everton in race to sign Wales' Euro 2016 hero
Galatasaray prepare loan bid for Aston Villa star