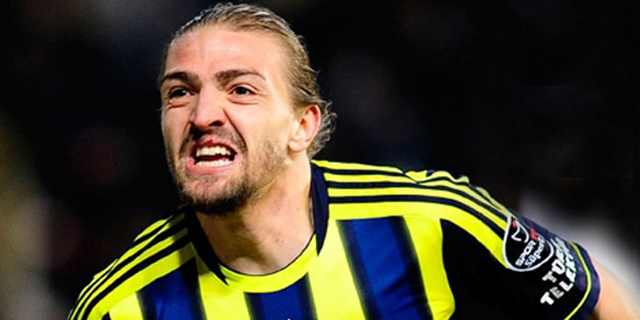 Fenerbahce manager İsmail Kartal has dropped Caner Erkin from the starting XI after Caner said he would "never play for this club again."
The 26-year-old vowed to never play for Fenerbahçe again after manager İsmail Kartal replaced him with Hasan Ali Kaldırım just 34 minutes into the game.
Erkin slammed the ball on the floor and stormed off into the tunnel after finding out that he was being substituted.
The Turkish international was also quoted by DHA as saying, "I will never play for this club again."
Caner later apologised for his outburst
"I want to apologise to everyone for my behaviour," Erkin said.
"We conceded the first goal because of my mistake, I really wanted to make amends so was frustrated at myself more than anything when I saw my name on the board.
"I am really sorry."
Fenerbahçe drew the game against Bursaspor 1-1 at the Bursa Atatürk stadium.
The Turkish international has made 10 appearances for Fenerbahce this season.