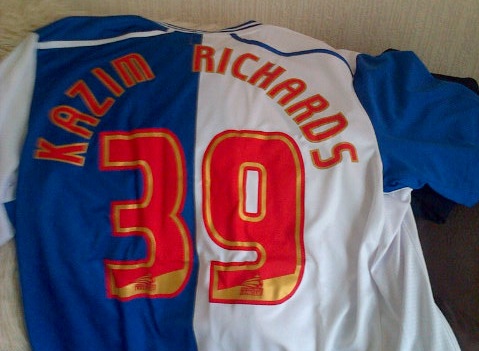 Bursaspor forward Colin Kazim-Richards is expected to make his loan stay at Feyenoord permanent according the De Telegraaf.
Feyenoord and Bursaspor are reported to be in talks over a permanent transfer in the summer.
Bursaspor manager Şenol Güneş stated he had no plans for Kazim Richards at the start of the season and is expected to give the green light for the transfer to go ahead.
The Turkish international would be joined by Fenerbahçe star Dirk Kuyt were he to remain at the Dutch giants.
See More:
Kazim goal unable to prevent PSV win
Bursaspor News
Arsene Wenger & Thierry Henry were also criticised – Kazim hits back at critics
Kazim Richards has scored 12 goals and provided eight assists in all competitions for Feyenoord this season.
The English born Turkish international has two goals in 35 appearances for the Turkish national team.
The 28-year-old forward made his debut for Turkey back in June 2007 under Terim.
Kazim Richards stared in the Turkish national teams semi-final finish in the 2008 European Championships.