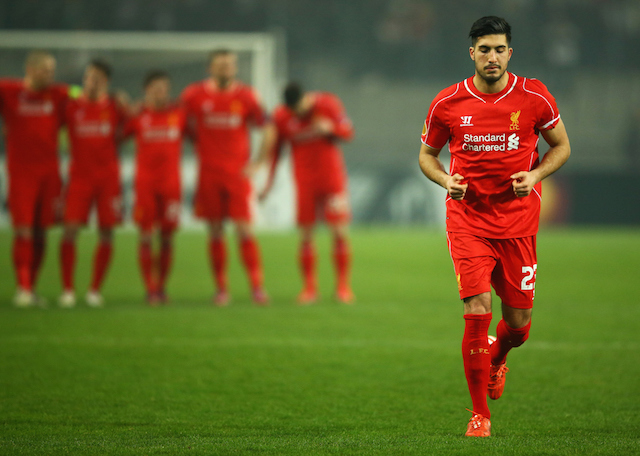 Jurgen Klopp should be able to get the best out of Liverpool midfielder Emre Can according to Reds legend John Barnes.
Barnes revealed that Can looks more comfortable in midfield than he did playing as a defender for Brendan Rodgers side and that Klopp will be able to establish a close bond considering they have both worked in Germany.
"First off nobody is thriving because the team haven't won a game yet. He looks more comfortable in midfield than he ever looked at the back, but there are still improvements to be made," Barnes told the Thisisanfield.com.
"He [Klopp] will know Can well after working in Germany, so he's one he may feel he can get can get the best out of."
Can played in Germany during the time Klopp was in charge of Borussia Dortmund but the two never featured in the same side together.
The 21-year-old midfielder is one of two ethnic Turkish players born in Germany on the books at Liverpool with the other being Samed Yeşil.
The young midfielder played most of last season as a defender in Rodgers back-three and as a full-back when he played a back-four.
Can has however, been moved into his preferred midfield role under Klopp who replaced Rodgers over the international break.
https://twitter.com/Kloppholic/status/657281673600630784