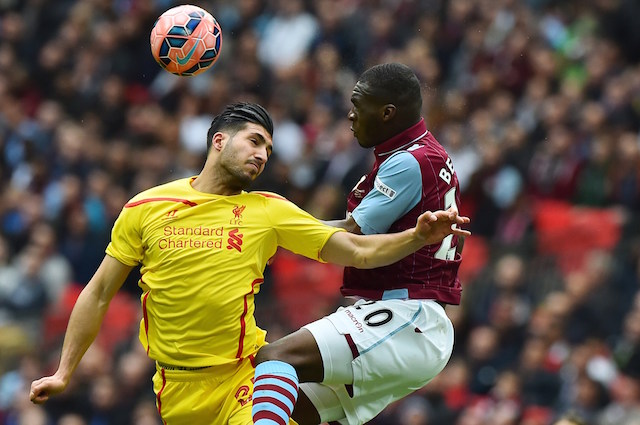 Liverpool manager Jurgen Klopp has underlined that out-of-favour Liverpool striker Christian Benteke will not be allowed to leave on a cut-price deal.
Klopp stated that the Reds will under no circumstances allow Benteke to leave on the cheap.
"Having six strikers is a little bit too comfortable but it's still possible. If anybody thinks that because we have more than one striker, we make presents to other clubs, that's the biggest misunderstanding in world football. We will 100% not do this," Klopp was quoted as saying by Sky Sports.
Klopp's insistence on getting a high price for Benteke could however, result in the Belgium international staying at the club over the summer.
Benteke's agent Eris Kismet recently told Turkish-football.com, that the Reds asking price was putting clubs off.
"Liverpool want to sell Benteke but clubs that are interested as unable to match his valuation," Kismet said.
"Liverpool would probably have to reduce their asking price if a transfer is to go ahead."
Crystal Palace have been in talks with Liverpool over Benteke but there has been no confirmation on whether the Reds £32 million asking price has been matched according to the Mirror.
Turkish giants Besiktas have also confirmed interest in the Liverpool striker following comments by vice-president Ahmet Nur Cebi.
"Benteke is a player we are interested, we are pushing for him and would want him to be transferred to the club." Cebi revealed to Turkish-Football.
Turkish sports newspaper Fanatik report that the Besiktas are willing to offer a £2.58 million loan fee to cover part of his wages as part of the deal.
Benteke scored just 9 league goals for the Reds last season.
See More
Turkish agent confirms Arsenal have agreed terms with £25m defender, dad says otherwise