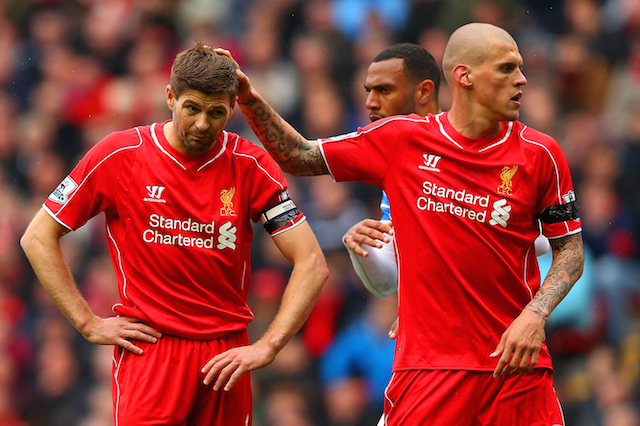 Liverpool star Martin Skrtel has caused controversy after directing insults at the Red's boss Jurgen Klopp.
The experienced defender has been closely linked with a move to Fenerbahce after falling out of favour with the German manager.
A friend of the defender shared this image on Instagram, and the comments between our centre-back and his friend have been translated.
The first hashtag from Instagram user pharrelski means "KloppIsAD*ckhead". #KloppJeKKT is short for KloppJeKokot. Kokot is slang for 'D*ickhead', or 'Dick'.
Skrtel replies, claiming "Last hashtag is TOP", with a load of smiley faces included, before phrarreslki says: "Hope Jurgen won't see it."
Unbelievably, Skrtel hit back with: "Hope he does!"
Skrtel's latest outburst is not likely to go down well unless of course Klopp sees the funny side. Then again the Slovakian international is on the verge of leaving the Reds for Fenerbahce. Still it is not exactly the best way to part ways with the club.
The experienced defender is expected to join Fenerbahce on a £5.5 million deal according to the Guardian.