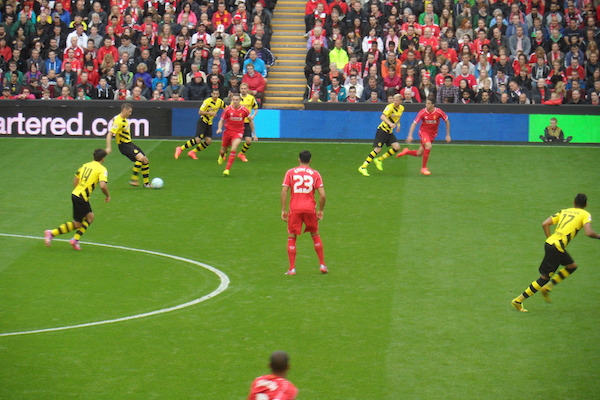 Liverpool's Emre Can: 'I've performed well and shown what I can do'
[divider]
Emre Can has stated that he will keep on improving if he keeps getting to regularly at Liverpool.
"It's great when you are playing and you don't lose. Nothing comes out of nothing; I think I've performed well and shown what I can do, but I need to keep on improving, and I hope I get a lot more games," Emre Can said in an interview with Liverpool's official website.
Can has played as a defender since first being deployed in the Liverpool back-three in the second half half against Burnley on Boxing Day and has played the last seven games in defence.
The 21-year-old was signed as a central midfielder from Bayer Leverkusen but is happy with his new defensive role at Liverpool.
Can was predominantly a midfielder but also used as a full-back at Bayer from time to time despite being primarily used as a central midfielder.
"For me personally, the last few weeks have been better than the weeks before that. I am playing more now and every player enjoys it more when he is on the pitch," he added.
"Now when I get the ball there is nobody behind me, I've got the whole of the pitch in front of me.
"When you play there, sometimes you need to have better awareness of position, because if you are in the wrong place you can easily concede a goal. So you can't afford to make too many mistakes."
See More:
Liverpool News
Emre Can celebrates his first Liverpool birthday with YNWA message
Turkish footballers abroad
Can was born in Germany but is eligible to represent both his country of birth and Turkey – the country of his parent.
The 21-year-old has made 18 appearances for the Reds this season.