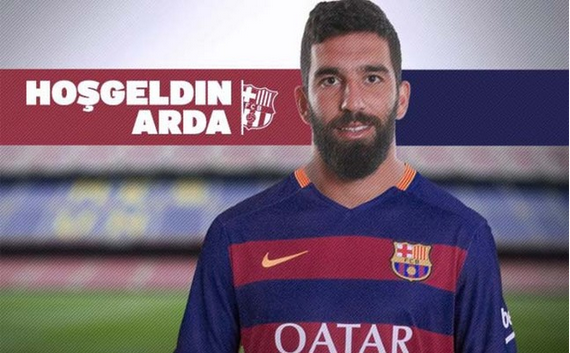 Barcelona presidential candiate David Laporta has questioned the £24 million transfer of Arda Turan from Atletico Madrid.
Laporta stated that the Barcelona interim board should not have permitted the move and that the signing was nothing more than a sign of desperation by fellow candidate Bartomeu to secure his reelection.
"It's something improper," he told El Mundo Deportivo. "If he thought they had to sign Arda, he should have done it before resigning.
"It's out of order, this sense of urgency … and the only explanation is that it favours the candidature of Bartomeu."
See More
Arda Turan prefers Chelsea move says Ozgur Sancar
Three Chelsea players under threat if Man Utd target Arda Turan joins the Blues
Barcelona are currently preparing for new presidential elections on 18 July. Bartomeu, Joan Laporta, Toni Freixa, Agusti Benedito and Joan Batiste are the candidates hoping to take charge at the club.
The winning president could veto the Turan deal and send the bearded winger back to Atleti as Barcelona do have the option to sell Turan back to Atletico Madrid by 20 July if the newly elected president disapproves of the transfer.
The official club statement read: "The Managing Committee approves the transfer of the player and FC Barcelona reserve the right of sale back to the Madrid club until 20 July this year."
Laporta would be able to send Turan back to Atleti for an effective cost of 3.4 million euros if he is elected.
Manchester United as well as Chelsea have both been closely linked with Turan and could end up back in the running for the Turkish intentional should the Barcelona deal collapse.
Turan's agent Ahmet Bulut claimed the bearded winger wanted a Premier League move and that he was in talks with three clubs from England before signing for Barcelona.
"He intends to leave Spain this summer. It is his will to go out to play in the Premiership, that is where he would like to continue his career at this time," Bulut told AS.
"His departure from Atletico is not easy because he has a clause of €41m. There are ongoing talks with three teams at the moment. I cannot say their names, but they are the best of England and European football."