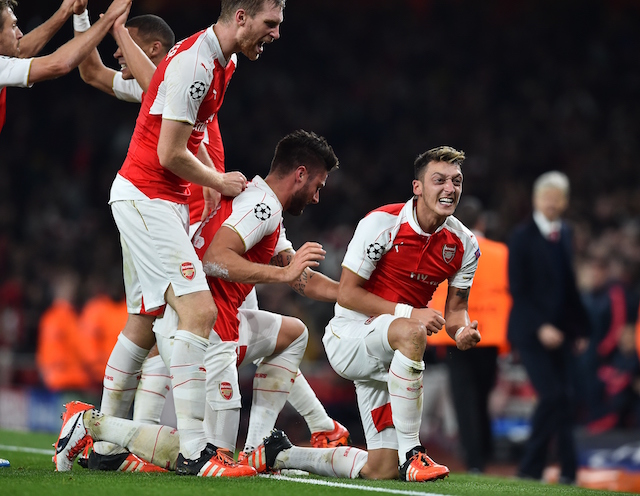 Arsenal star Mesut Özil has revealed that he feels privileged to work under the stewardship of Arsene Wenger.
"He knows about football! No, I joke," Özil told Arsenal Player.
"It's a privilege for me, especially when such an experienced manager says something like that about me."
Özil also underlined that he still believes he has room to improve and that he will continue to develop.
"I'm here to develop myself further and I've said in the past that I have the manager's trust and enjoy that," he added.
Wenger has also been full of praise for Özil and went as far to say that if you like football you can't help but love the World Cup winner.
"If you love football, you love Özil," Wenger said following the 2-1 victory over Everton last week.
The Gunners are of course first in the Premier League and Özil played a major role in getting the north London based club to the top of the table.
Özil has provided five assists in his last four league games and also scored against Bayern Munich in the Champions League last week.
Arsenal take on Swansea today at the Liberty stadium hoping to keep their place at the top of the table.