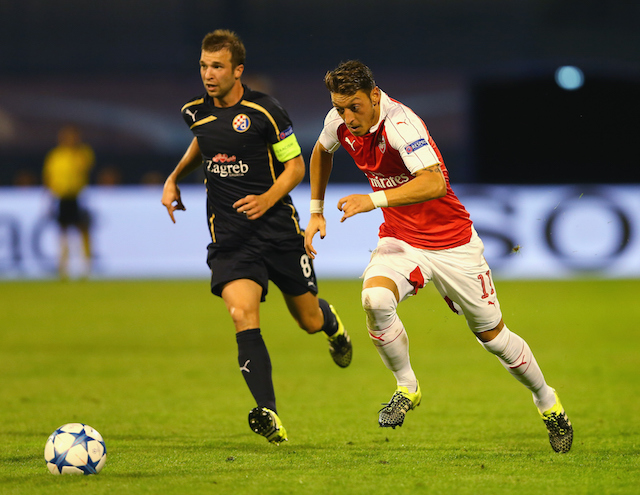 Arsenal manager Arsene Wenger has stated that Mesut Ozil has worked hard on the physical side of his game and is reaping the rewards this season.
The experienced French coach went on to say that Ozil has grown in stater and is one of the leaders of the team.
"When he was injured for a long period he worked very hard physically," Wenger told the club website.
"I also believe he has grown in stature and takes responsibilities, leadership in the team and on that front he has improved tremendously and looks determined to lead the team compared to when he arrived."
"He is a complete athlete."
Ozil worked hard in the gym following his injury last season which kept him out of first team football for four months.
The 27-year-old provided his 16th assist of the season in the win over Bournemouth and scored his fifth league goal. Ozil has the highest number of assists in the league – 16 in 17 games.
The north London based side have ended the week on top of the table following Leicester City's 0-0 draw with Manchester City. The Gunners take on Newcastle United this weekend.
See More
5 little-known facts about Barcelona star Arda Turan
Is Mesut Ozil finally showing his true colours at Arsenal?