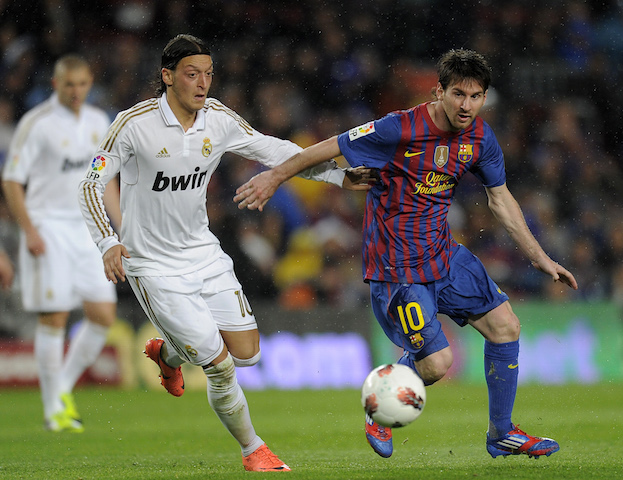 Arsenal star Mesut Özil teamed up with some of the leading stars in world football including Lionel Messi, Gareth Bale, Thomas Muller and James Rodriguez to showcase their strengths.
Bale unleashes the burners as he charges past opposition players with his blistering skills. Messi breaks a sweat in the gym but has no trouble picking out targets in-front of the goal while Özil manages to kick a ball into a bin from distance. Even NBA star Rickey Rubio gets involved in the footballing masterclass.
The 90-second advert is part of the Adidas 'Create Your Own Game' campaign.
Adidas have been aggressively targeting the football market and recently launched the new 'Be The Difference' football boot range, the X and the Ace.
The new boots will mark an end to the iconic Predator, 11pro, Nitrocharge and f50 boot models.
Özil signed a contract with Adidas in 2013 believes to be worth in the region of €25 million to promote and wear their products. The lucrative deal will run until 2020.
See More
Arsenal captain Per Mertesacker disappointed at sale of Podolski
Neymar calls Barcelona star Arda Turan his 'bro'