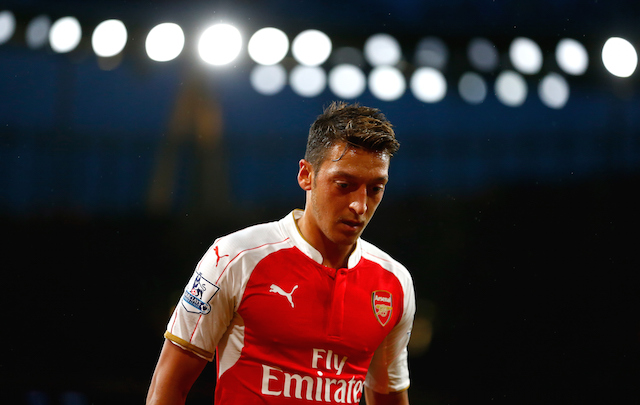 Arsenal star Mesut Özil makes football look easy according to his teammate Theo Walcott.
Walcott has backed Özil throughout the past few weeks even when it seemed just about everyone in the media had turned on him.
Speaking before the World Cup winner put on a terrific display in the 3-0 win over Manchester United at the Emirates Walcott told Arsenal Player: "The first thing he does when he has the ball, in fact when he hasn't even got the ball, is that he looks.
"He looks first before he gets the ball and he knows where he's going to play it before he's even got it. That just shows the sort of quality we have in this team."
 This is not of course the first time Özil has been described as having a footballing sixth sense.
"Before you get the ball, you think about where your team-mates and the opposition are likely to be," Özil was quoted as saying on the official Arsenal website last season.
Özil silenced critics who said he is not a big match player in the victory over United. The World Cup winner scored his first goal of the season and also provided his fourth assist as the Gunners trounced the Red Devils to move into second place in the league standings.
Walcott provided Özil with the assist for his goal on 7 minutes just a minute after 26-year-old playmaker setup Alexis Sanchez with the opening goal.