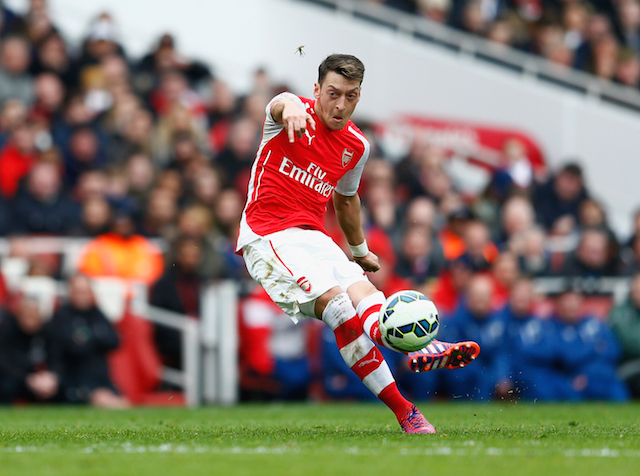 Arsenal won the FA Cup for the second consecutive season but in terms of league success the Gunners highlight of the season was probably beating Liverpool 4-1 at the Emirates.
Mesut Özil was one of the stars providing Bellerin with an assist and scoring a sublime free-kick.
See More:
Arsenal News
Turkish Football Abroad
Guide to pronouncing Mesut Ozil
The victory was a key moment in Arsenal's season which went a long way to securing the Gunners a top four finish.
Free-kick taking duty at Arsenal revolves around Santi Cazorla, Alexis Sanchez and Mesut Özil but it appears that who gets to take the set-piece is actually planned out in advance.
Özil revealed that he takes free-kicks from the right side because he is left-footed while Cazorla and Sanchez alternate on set-pieces from the left side.
"Because I'm left footed, I tend to take the free kicks from the right side. On the other side, Santi and Alexis decide between themselves. The goal against Liverpool was really nice and I was delighted to score it. What made it even better was our overall performance on that day. We played some beautiful football against Liverpool – they didn't have a chance to beat us on the day. For us it was a great game," Özil was quoted as saying on the official Arsenal website.
The World Cup winner is currently on holiday in Los Angeles and will return for pre-season training with Arsenal after his break.