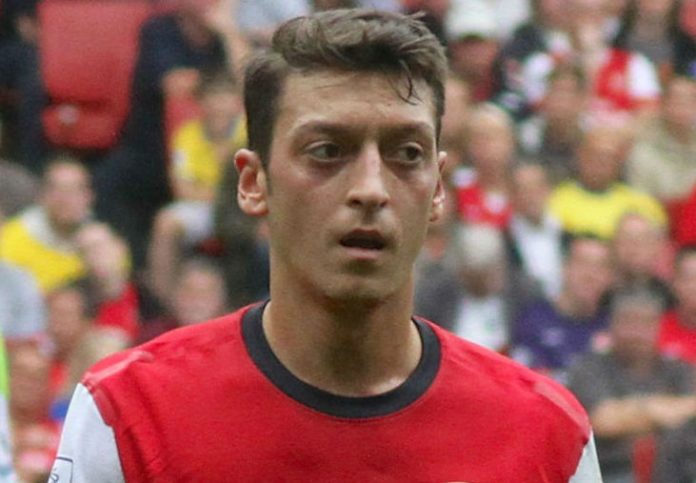 Mesut Özil took on teammate Serge Gnabry at a game of table football at the Arsenal FC Foundation fundraising event at the Emirates.
Gnabry looks focused and into the game but the Özil looks like he was forced to play.
The 26-year-old does not look remotely interested in the game as Gnabry's Instagram picture shows.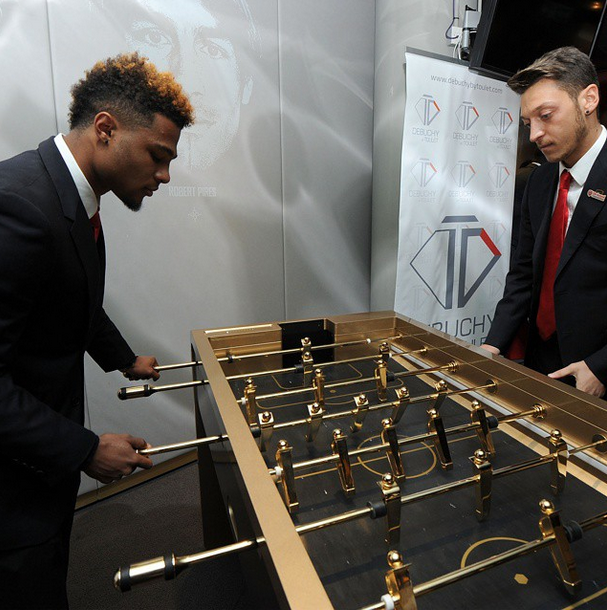 See More:
Arsenal News
Turkish Football Abroad
Arsenal star Ozil unleashes his summer swag
The Arsenal Foundation's annual fundraising event was named 'A Night to Inspire' and raised over £1million for global charity partner Save the Children.
Özil is also regularly involved in various charities on an individual level. The 26-year-old has been a Laureus ambassador for the last nine months and has worked with the foundation on charitable projects.
The Laureus Sport for Good Foundation raises funds for projects that provide coaching and education to young people in impoverished regions of the world.
Özil was also given the Laureus charity award for helping children in need during the 2014 World Cup in Brazil andused his World Cup bonus to fund operations for 23 seriously ill Brazilian children.