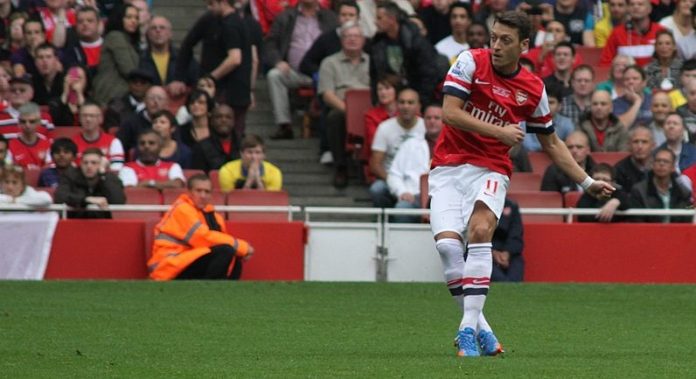 Mesut Özil to return to Arsenal like a phoenix [divider]
Mesut Özil shared a cryptic image on his Instagram account wearing his Arsenal shirt covered in flames.
In case you are wondering, Özil is fine, he has not accidently walked into an inferno, this appears to be a photoshopped image that will probably end up as a desktop wallpaper.
Özil did not leave a caption or any other message on his Facebook or Twitter account explaining the message behind his experimentation with fire.
The blaze could be a reference to Özil's love of flame grilled meat, being of Turkish origin it would be no surprise if the Arsenal star has a fondness for the Ocakbaşı.
However, it could also be a metaphor for the phoenix. The mythological phoenix crashed and burned into balls of flames only to emerge stronger.
Özil has faced a lot of criticism this season and could be signalling that like the phoenix he will return stronger than ever.
This would however, conflict Özil's belief that he is a Lion in human form.
"I see myself as a bit of a Lion," Özil said speaking to Fanatik.
What do you think Özil's message is? Share your comments below