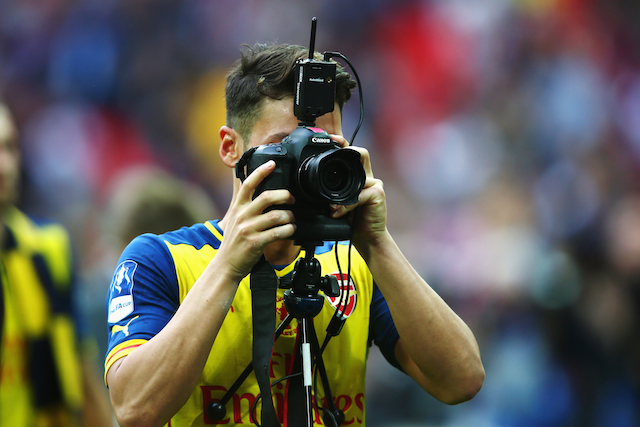 Arsenal playmaker Mesut Ozil has been awarded the Vitality Player of the Season award after winning the majority of the votes from the fans.
The Gunners shared the following tweet accompanied by a short video highlighting some of his achievements this season.
Congratulations @MesutOzil1088 – your #VitalityUK @Arsenal Player of the Season! Details: https://t.co/TSJtrW32vJ https://t.co/rFJNeBRUJL

— Arsenal FC (@Arsenal) May 20, 2016
Ozil thanked the club replying with the following tweet.
Thx for your support! 😊👏👍😉 #YaGunnersYa https://t.co/zJY82ZnQ07

— Mesut Özil (@MesutOzil1088) May 20, 2016
Ozil provided 20 assists in all competitions and narrowly missed out on breaking the all time record for setting up the most goals in a single Premier League season currently held by Thierry Henry (20).
The World Cup winner could easily have broke the record had his Arsenal teammates been less forgiving in-front of goal.
Ozil actually created 181 scoring opportunities which is the most ever recorded in the league since records began and just missed out on winning the PFA Player of the Year award.
The Arsenal star has been on a tour of the middle east recently visiting Dubai, Jordan and Saudi Arabia.