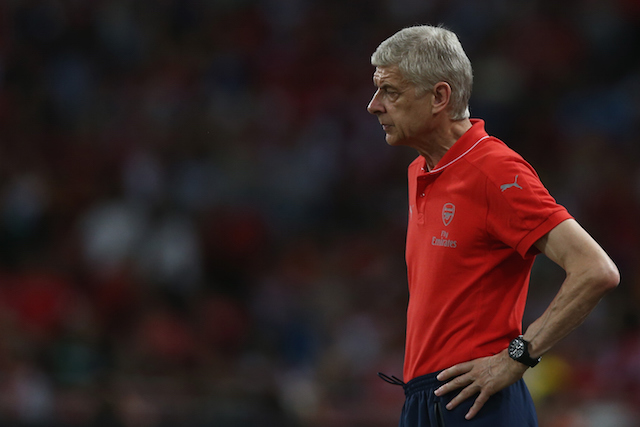 Arsene Wenger has hit back at reporters and pundits criticising Mesut Ozil's work rate.
The experienced French manager said that statistics prove that the 27-year-old does work hard for the team.
But Wenger has since been shown the statistics to prove that he is putting in the graft on the pitch.
"Most of the time the stats are most surprising are work rate, because you might think a guy who is decisive on one or two occasions has worked very hard but then find out he hasn't worked as hard as you thought," Wenger told Arsenal Magazine.
"Or I can give you concrete examples of the fact that Mesut Ozil's work rate is very high, but people don't always think that. Because people can sometimes have a style – fluent, not as aggressive – that can cheat the eye."
The World Cup winner is set to become Arsenal's record earner according to the Italian website Tutto Mercato Web.
The report states that Ozil is set to be rewarded with a new contract worth approximately £8.2million-a-year – which would be the most expensive salary package the club have ever offered to a player.
Ozil has been in sensational form this season and has won back-to-back Vitality Arsenal Play of the Month awards over the last two months. The Gunners take on Manchester City tomorrow in the Premier League.
See More
5 little-known facts about Barcelona star Arda Turan
Is Mesut Ozil finally showing his true colours at Arsenal?