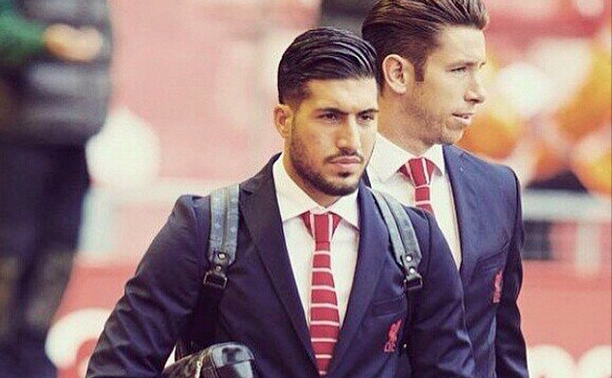 Liverpool goalkeeper Simon Mignolet has spilled the beans on his teammates in an interview with FourFourTwo.
The mole in the Reds dressing room exposed team secrets such as Emre Can's dedication to his hair.
Can apparently spends the longest doing his hair in the Liverpool team – which really does not come as much of a surprise considering he never has a bad-hair day.
Can has become a bit of a heart throb in Liverpool with his fans regularly commenting on his looks – and hair.
Below are a few examples of the kind of love being shown to Can on social media.
Does anyone know what hair styling products Emre Can uses? His hair is never out of place. Asking for a friend…….. @lfc

— Gurminder (@gurminder) March 17, 2016
Anyone got any nude photos of Emre Can? Asking for a friend…

— Chris Edwards (@Chris_Eds11) February 11, 2015
Is it too early for an Emre Can 2016 calendar? Asking for a friend.

— Claire O' Connor (@cbethoconnor) February 11, 2015
Is Emre Can single? I'm asking for a friend..

— Klopp It! (@Klopp_it) February 19, 2016
When you see how good looking Emre Can is up close pic.twitter.com/XqKVtOjtgt

— n (@heytaarnold) May 12, 2016
https://twitter.com/LukeCW93/status/724246788681531392
Can also happens to be a pretty decent player and has been called up to the Germany national team ahead of Euro 2016.
The 22-year-old is one of two Germany international players of Turkish origin – the other being Arsenal star Mesut Ozil.
Can does however, play in defence for Germany and not in central midfield like he does for Liverpool under the management of Jurgen Klopp.