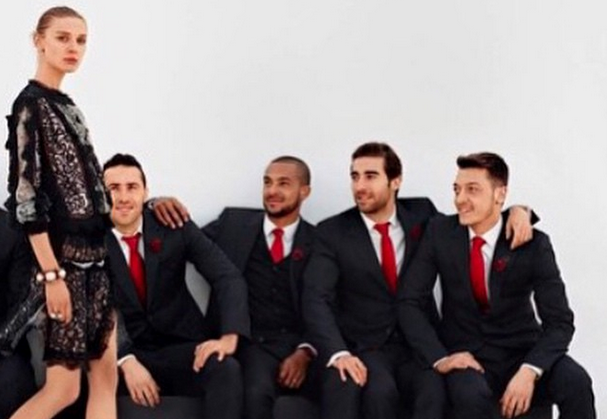 Arsenal star Mesut Özil has shared the latest photos from his Lanvin fashion shoot on his Instragram account.
Özil poses with Arsenal teammates, Theo Walcott, Ospina and Flamini, checking out a model walking in front of them.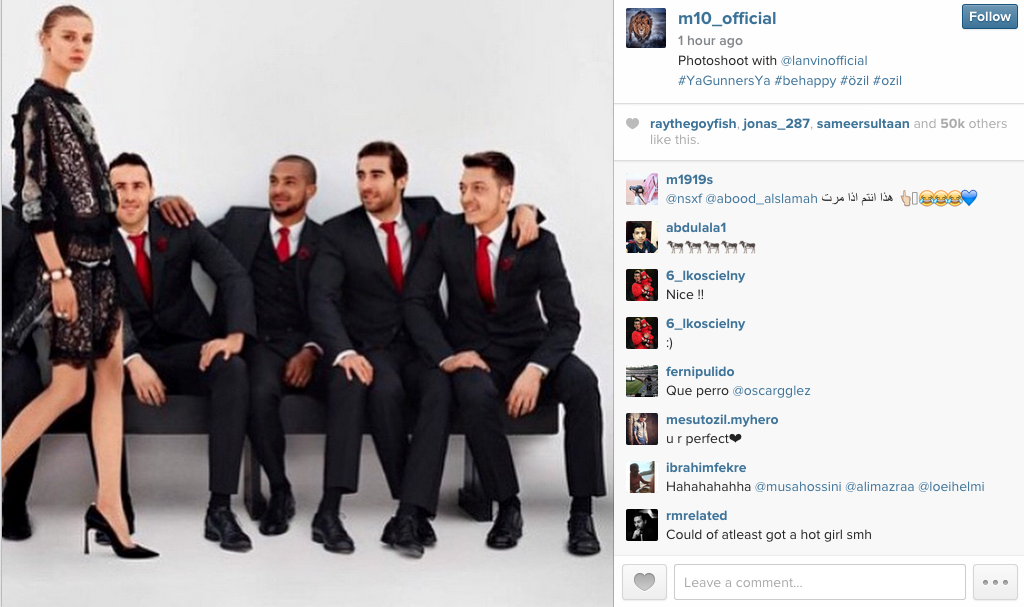 See More:
Arsenal News
Turkish Football Abroad
Mesut Ozil reveals he has a sixth sense
The 26-year-old has his arm round Flamini and it is not the first time he has posed with the Frenchman.
The World Cup winner seems to have made good friends with Flamini and has now posted five pictures posing with the Frenchman on his Instagram already this month.
The Lanvin picture celebrates the collaboration between Arsenal and the fashion house who has been designing the teams outfits for official club appearances since 2013.
The mens suits that are worn by the players in the picture are designed by Lanvin's menswear director Lucas Ossendrijver.
The suits include a gold Arsenal crest and are accompanied by with slim fit shirts and a handmade red silk tie.