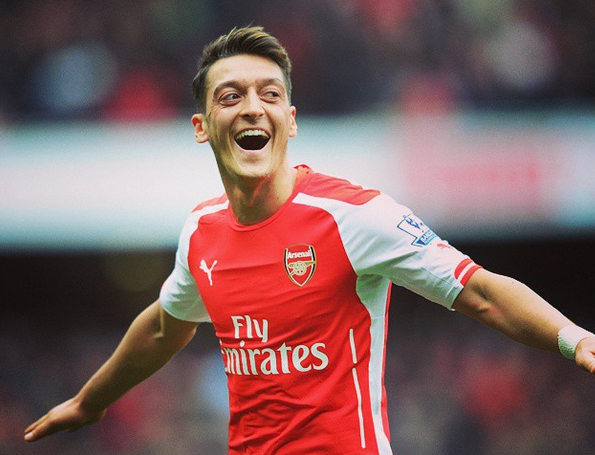 Mesut Özil has been criticised for his languid playing style this season but the statistics show that he is not as lazy as commonly believed.
The 26-year-old is actually one of the hardest working players in the Arsenal side, the sixth most assiduous to be precise.
See More:
Arsenal News
Turkish Football Abroad
Arsenal star Ozil unleashes his summer swag
Özil covers an average of 10,048 metres per-game, the only attacking based player that covers more distance per-match is Santi Cazorla who averages 10,404 metres according to the Telegraph.
Ironically Alexis Sanchez, who is often praised by sections of the media and fans for his perceived hard work actually does not even feature in the top 10 in terms of distance covered.
Sanchez covers the 12th highest distance per-match, 9492 metres.
Özil recently revealed the he struggled to cope with the number of games in the Premier League and not having a winter break.
The World Cup winner admitted that he did strength training during his time out injured on the sidelines to developthe physical side of his game.
"The football here is far more physical, it is played at a faster tempo and you have to adapt to the sheer number of games. I have had to work a lot harder and adjust my game accordingly. I used my time out with injury to work on my strength. I'm continuing to do extra sessions after training now,"  Özil said in an interview with Sport-Magazine.