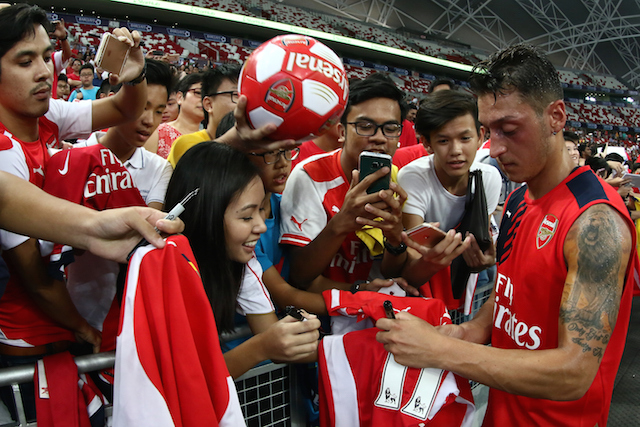 Arsenal star Mesut Ozil should leave the club and consider a move to Bayern Munich according to the boss of his first club Rot-Weiss Essen.
Club chairman Michael Welling believes the Germany international of Turkish origin should not stay put at Arsenal.
Welling admitted that he would like his former starlet to return to the league where it all began for him and join German giants Bayern Munich.
"Of course he'll have to go on to Italy, AC Milan would be great. I'm pretty sure Bayern Munich would be a very good target for Mesut after Serie A," Welling told the Evening Standard.
We are not sure if Welling was joking about the AC Milan suggestion considering their form over the past few seasons but at least he can make a case for Bayern Munich.
As to why Ozil should consider leaving, well he does not really get into that but we have a sneaking suspicious it could be something to do with his club being in for a windfall should he make a move for a large transfer fee.
As Ozil's first club Essen are well within their rights for solidarity payments from his overall transfer fee whenever he makes a move as he played there before his 18th birthday.
The Germany lower league outfit claimed £425,000 when the 27-year-old made his club record £42.5 million transfer to Arsenal in 2013.
See More
How to pronounce West Ham's 'Sky Lord' Gokhan Tore
5 facts you need to know about West Ham signing Gokhan Tore