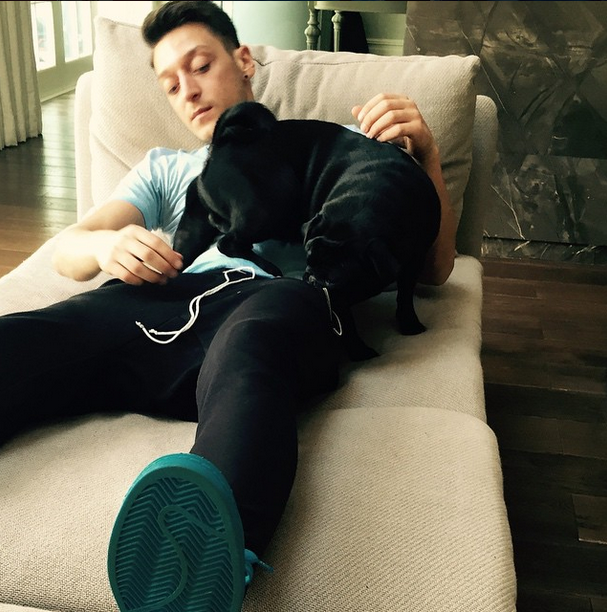 Arsenal playmaker Mesut Özil has released the latest in his collection of photos showing him sleeping with his pet dog.
Özil and his pet pug dog Balboa have a history of falling asleep together but the latest slumber fest occurred following Arsenal's FA Cup final parade.
The 26-year-old revealed that he was just taking a quick nap while travelling to meet his family in the caption besides the picture.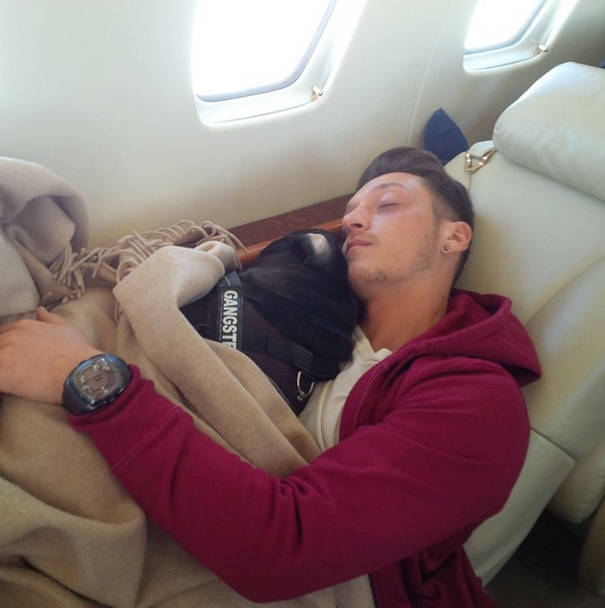 See More:
Arsenal News
Turkish Football Abroad
Mesut Ozil reveals he has a sixth sense
Balboa's 'Gangster' collar caught our eye but is not all that surprising considering Özil being a former rap star.
Özil started for Arsenal in the 4-0 win over Aston Villa in the FA Cup final at Wembley.
The World Cup winner has now won back to back FA Cup titles since joining Arsenal from Real Madrid on a £42.5 million transfer in 2013.
The 26-year-old is expected to have a brief break with his family before rejoining Arsenal for pre-season training.