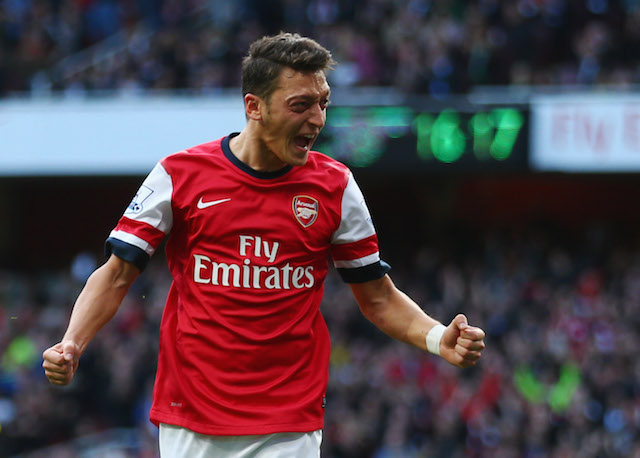 Arsenal playmaker Mesut Ozil has revealed that Zinedine Zidane was the best player in the world.
Ozil stated that Zidane was his favourite player as a youngster and that he trained hard to emulate the successes of the current Real Madrid boss.
"Of course there are many big names in German football, as Franz Beckenbauer, Günter Netzer but in my time, Zinedine Zidane was the best player in the world, he was playing in the same position as me, number ten, he really was my idol number one," Ozil told Surface magazine.
The Germany international of Turkish origin said that he was overwhelmed by the vision of Zidane.
"He was the most complete player in my eyes, he saw everything" he added.
Ozil has developed into a player renowned for his vision in fact no other player has created as many chances or provided as many assists (18) in the league this season.
The Arsenal star will not however, be able to match Thierry Henry's record 20 assists in a single league season as he has been ruled out with injury for the rest of the league campaign.
Ozil's latest comments have resulted in speculation that he could be set for a return to Real but he moved quickly to dismiss the transfer rumours.
"I am under contract with Arsenal and I am very happy to be here now," he said.
Ozil did of course play for Real before making his move to London but never played alongside Zidane.