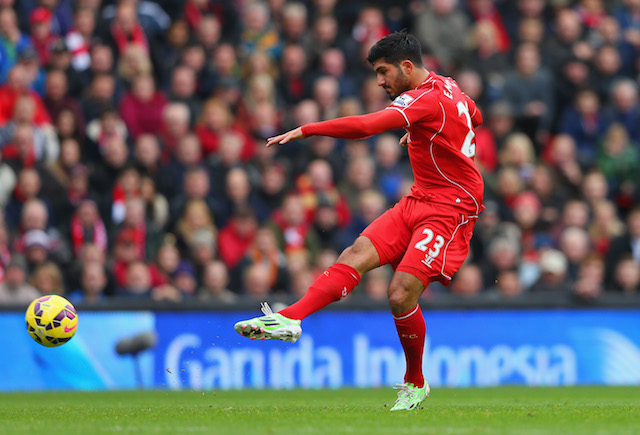 Emre Can has revealed that the toughest player he has played against is Real Madrid's superstar Cristiano Ronaldo.
The Germany international held a short question and answers session with fans.
The 22-year-old was asked who was the best player he had played against.
"I think it's Cristiano Ronaldo," Can responded.
"I think Ronaldo and Messi are the best players in the world, but i'd have to say Cristiano Ronaldo."
Canl has unfortunately been ruled out for at least a month following an ankle injury he sustained during Liverpool's 4-3 victory over Dortmund in the Europa League.
Liverpool recorded an impressive 4-0 victory over their rivals Everton in Can's absence.
The Red's boss Jurgen Klopp opted to field Lucas Leiva in the Germany international's place.
The Red's will take on Villarreal next in the Europa League semi-finals but if they do progress to the final Can may just recover in time as it will be played on 18 May.
See More
3 things we learned about Emre Can following Liverpool draw against Dortmund
Liverpool star Emre Can reveals details of his Turkish roots