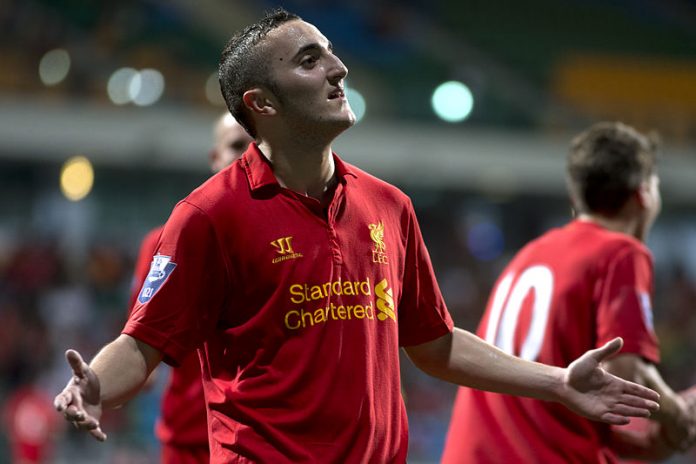 Samed Yesil expected to make Liverpool return next month [divider]
Liverpool forward Samed Yeşil is expected to make his return next month after recovering from a double cruciate ligament injury according to the Liverpool Echo.
Yeşil will return to the U-21 side after rupturing his anterior cruciate ligament for the second time in a year in January 2014.
Liverpool U21 manager Michael Beale believes Yeşil has not lost his technique or finishing but needs to regain match fitness.
See More:
Liverpool News
Emre Can celebrates his first Liverpool birthday with YNWA message
Turkish footballers abroad
"Samed's obviously had two terrible injuries and he's come back, and it's just the little niggles that go around it now, getting his body right," Beale told the Echo.
"Samed, over the Christmas period, was looking really, really good and then unfortunately football sometimes just kicks you when you're already down, sometimes football can be really cruel.
"So let's just hope for the best, his finishing in training has been right up there with the best, he hasn't lost his touch.
"So I assure the fans that when he does get back you'll see him scoring goals."
Liverpool signed Yeşil from Bayer for €1 million last season and he still has two-years left on his contract.
Emre Can also joined from Bayer on a £9.75 million move in the summer and like Yeşil was born in Germany but is of Turkish origin.
The 20-year-old was born in Germany but is eligible to represent both his country of birth and Turkey at senior international level.
Yeşil originates from the Trabzon region of Turkey and was linked with a loan move to Trabzonspor before getting injured again.