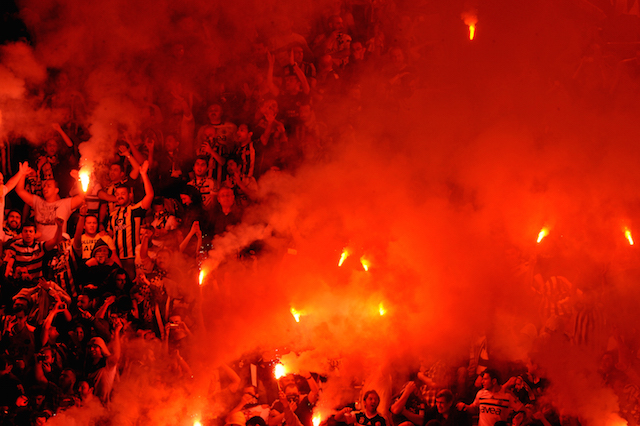 The Problem of Arrogance in Turkey – By Thomas Wyer
It's not a scarcity of money. It's not a lack of competition. It's not even the fear of violence.
There is a barrier to the improvement of Turkish teams as dangerous, hidden and immutable as the treacherous tides of the Bosphorus. It is not something that can be fully grasped, or even immediately addressed, but its stranglehold at the top of the Süper Lig seems irresistible. That barrier is arrogance.
The last few years have witnessed massive change in the top division of Turkish football. With the final death of the foreigner cap the floodgates have opened to an influx of foreign stars as varied as Robin van Persie, Lukas Podolski and Mario Gómez. Even as Lazar Marković docks in Kadıköy in the hope of resurrecting his Liverpool career, on the other side of the Bosphorus Wesley Sneijder welcomes his son into the world in his adoptive home city. The lights of Istanbul are beginning to take a hold on Europe's footballing elite to match the international standing of the city straddling two continents that so dazzled European eyes as to be ennobled as the 2010 Capital of Culture. Turkey, it seems, is the new place to be.
Now Turkey too can enjoy (and at that Fenerbahçe fans will laugh) all the drama surrounding the personage of Robin van Persie, his tantrums and his tears, his goals and his glory, his moments of brilliance and his points of petulance. One week he has fallen out with Vítor Pereira, the next he is off to Barcelona, and so it goes again and again until the Yellow Canaries are wondering whether they've signed a star striker or a media personality. But this is the soap opera of modern football, and right now Turkey is cashing in on its pair of front row seats.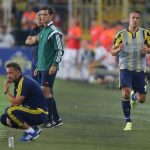 So what, then, is the problem? The Süper Lig, it seems, is better than ever, as just five points separate sixth from first and no team seems to have yet asserted immediate domestic dominance. Some, like an Antalyaspor team bearing witness weekly to the brilliance of Samuel Eto'o, have never had it so good.
Yet after summer comes winter, and as the baking heat of the Turkish Riviera gives way to the snowy gusts blowing in from the Black Sea, nothing will last forever. For Turkey is falling behind in Europe.
Even as the Süper Lig reaches untrammelled heights of success, Europe, it seems, is pulling away faster still. For all their ease in breezing past a weak Gençlerbirliği side domestically, Galatasaray's failure to put Kazakh minnows Astana to the sword has left them in a precarious position in the Champions League. Given Benfica's success against Atlético Madrid, the Lions sorely need a win against the Portuguese giants to galvanise their European campaign.
Still, at least life on the European side of the Bosphorus is better than that in Asia. For a Fenerbahçe team dumped out of the Champions League in the qualifying rounds to Shakhtar, to sit bottom of their group in the Europa League is the ultimate ignominy. As Beşiktaş are ensconced in second place in their group, it seems likely that they may be the only Turkish representative to reach the latter stages of a major European competition.
Since Galatasaray reached the quarter-finals of the Champions League in 2013, no Turkish club has performed notably in Europe. Once, Turkish teams might have inspired fear in Europe. Now, like the latter-day Ottoman armies who blindly clung to that which guaranteed their success in the past even as the rest of Europe moved on past them, Turkish teams are increasingly being rendered irrelevant.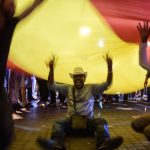 Their tactics, playing incredibly open football that may go unpunished against Kayserispor but which does not against Molde, are ill suited to Europe. Their attitude, one of European titans who have simply hit a rough patch, does not match up against their recent record. And their stars, who think themselves ever fired by the vitality of youth, are past their best.
Turkish clubs have the arrogance of champions, with the success of minnows.
There is an age problem at all three major Istanbul clubs, where it is surprising that the spine of each team does not itself have a bad back. Atiba Hutchinson, Selçuk İnan and Raul Meireles are all past the age of thirty. Experience is an asset to any team, but when the engine room is so heavily reliant upon players whose physicality, ball-winning ability and rate of distribution is ever shrinking, young, hungry competitors will always prove dangerous. They play a different style of football than that which these grandees are used to, and at such a positively geriatric age it is increasingly hard to adapt.
New transfers seems like an easy fix. After all, why worry about an aging Meireles when a twenty year old Ozan Tufan can be brought in?
Arrogance, however, rears its ugly head again. Asides from the structural problems endemic in Turkish football, where clubs operate more like old boys' networks regardless of any failure, such a solution is not so easy. Inept chairmen like Dursun Özbek at Galatasaray remain in office long after they would have been dispensed with at any other club, held aloft by a self-satisfied system predicated on failure and corruption. On a basic level at least, this makes it hard for clubs like Galatasaray to acquire the players they want.
Yet this is far from the main problem.
Arrogance is not just responsible for preventing Turkish clubs signing the players they want – it's responsible for them not chasing the players they need. Clubs like FC Porto, Olympique Lyon and Shakhtar Donetsk in traditionally weaker domestic leagues have adapted to the challenges of modern football by rigorously scouting the outer reaches of world football for talent, in the process fielding players like Radamel Falcao, Karim Benzema and Douglas Costa before selling them on for vast sums. These clubs realise that, to succeed, they must work for success, that they must earn it, and so fight tooth and nail to achieve it.
Yet rather than sign a promising youngster like Vincent Aboubakar from Lorient, Galatasaray would rather sign a decrepit Goran Pandev from Napoli. With a curled lip, the Lions' board members look down on 'potential' stars: Pandev is a Champions League winner, and so is far more deserving of the honour of representing the Galatasaray brand. Fast forward to the present day and Aboubakar has scored five goals in five Champions League appearances for Porto, whilst Pandev is rotting at Genoa.
Clubs like Galatasaray view themselves as amongst the European elite, but do little to justify this self-entitled status. Their models must be the likes of Porto and Shakhtar, not Real Madrid and Barcelona. With the removal of the foreigner cap, there are no longer any excuses. Turkish clubs must abandon their arrogance and search for success.
Signing aged stars can only take clubs so far; if Turkish clubs want to improve, they must change their attitudes, they must augment their teams with an array of young potential and they must bolster their coffers with profits gained from the sale of developed talent.
Arrogance is holding back Turkish football. If clubs don't want to be left behind in Europe, they must change.
Follow Tom on Twitter