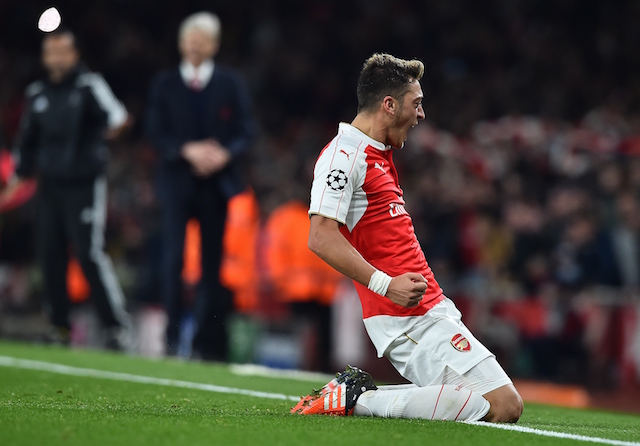 The former Tottenham boss Harry Redknapp has stated that Mesut Ozil cannot be compared to Dele Alli.
According to the experinced manager Alli is playing at a higher level to Ozil and is 'driving' his team forward while Mesut Ozil 'isn't doing that for Arsenal.'
Redknapp's comments have surfaced at the same time as Ozil breaking the chances-created record in the Premier League.
"I've been so impressed by the Dele Alli-Harry Kane partnership since he started playing in the No 10 role," Redknapp told Sky Sports (via Express).
"If you're looking at Dele Alli's involvement at the moment, in that No 10 role and you were to compare that to, as an example, Mesut Ozil, it's incomparable.
"He is scoring goals, making goals, he's driving that team forward and you can see Mesut Ozil isn't doing that for Arsenal."
The former Real Madrid man has created 137 chances this season. Worryingly for Arsenal, despite Ozil breaking records in terms of chances created, the North London based side have the lowest goal record in the top four.
Ozil has also provided 18 assists this season and is on course to break Thierry Henry's record of 20.
See More
3 things we learned about Mesut Ozil after Arsenal win over Everton
Arsenal boss wants Mesut Ozil to score goals like Thierry Henry