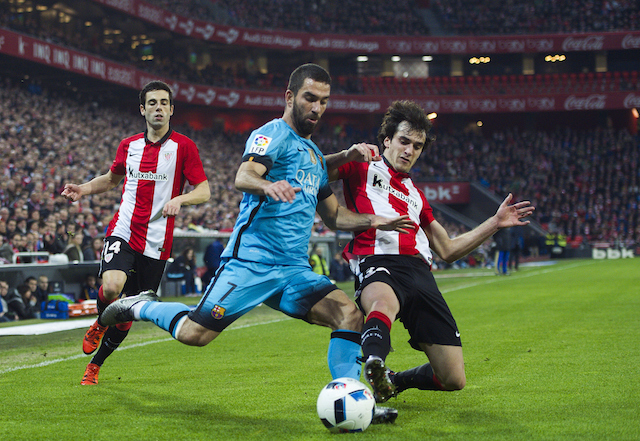 Barcelona star Arda Turan has been in great form ever since making his debut against rivals Espanyol in the Spanish Cup last month.
Barca have won all 10 games since Turan played his first game and the Turkish intentional also has two assists to his name.
The bearded winger took some time off his busy schedule to shoot some hoops with his mum and was so impressed that he decided to film her in action.
Turan shared a video of his mum shooting a miniature basketball into a miniature hoop and after a few misses she eventually gets it in.
The Turkish international added a caption claiming that he gets his desire to succeed from his his mum and to be fair she did not give up until she scored.
Turan has shown that he is not bad at basketball either although he prefers shooting hoops with his feet instead of his hands.
Gerçi dün her attığını soktun ama diyorum ki "ben ayakla sen elle" var mısın?.. @birkanbatuk 😉 pic.twitter.com/ndKJy8A3n9

— Arda Turan (@ArdaTuran) November 27, 2015