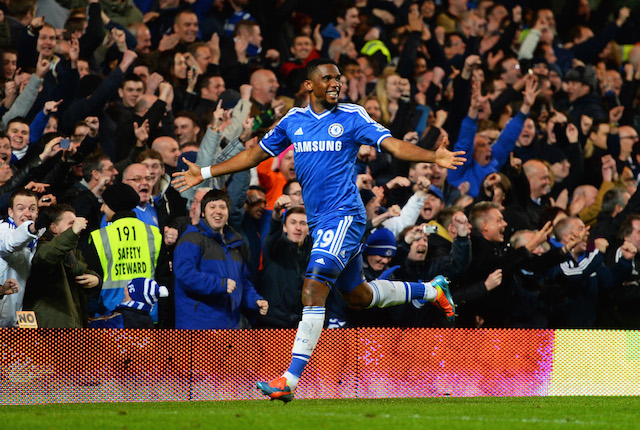 Antalyaspor may currently be without a manager but they do have Samuel Eto'o. The Cameroon international has assumed an unofficial player-manager role and guided his side to a 3-2 win over Mersin on the weekend.
The Scorpions actually got off to a terrible start. Mersin scored twice within the opening 45 minutes to go into the half-time break with a two goal lead.
Mbilla got Antalyaspor back into the game just a few minutes after half-time and former Chelsea man Eto'o netted the equaliser for his 13th goal of the season making him the top goalscorer in the league.
Lokman Gör wrapped up a memorable comeback for the Scorpions with his last minute goal to end their six goal winless streak.
Antalyaspor: 3 – Mersin İdmanyurdu: 2
Stadium: Antalya
Referee: Barış Şimşek, Muhammet Yumak, Samet Çavuş
Antalyaspor: Fornezzi, Lokman Gör, Sezer Badur (min. 46 Mbilla), Celustka, Sakıp Aytaç, Chico, Emre Akbaba (min. 24 Ozan Evrim Özenç), Makoun, Rıdvan Şimşek, Gusmao (min. 72 Emrah Başsan), Eto'o
Mersin İdmanyurdu: Muammer Zülfikar Yıldırım, Servet Çetin, Oktay Delibalta (min. 90 Sinan Kaloğlu), Gökçek Vederson, Güven Varol (min. 84 Murat Ceylan), Sadıku, Welliton, Serkan Balcı, Pedriel (min. 72 Tita), Nakoulma, Mitrovic
Goals: min: 26 Mitrovic (Penatly), min. 30 Pedriel (Mersin İdmanyurdu) min. 53 Mbilla, min. 75 Eto'o, min. 89 Lokman Gör (Antalyaspor)
Red Cards: min. 24 Fornezzi (Antalyaspor)
Yellow Cards: min. 33 Mitrovic, min. 44 Pedriel, min. 71 Oktay Delibalta, min. 76 Gökçek Vederson, min. 83 Nakoulma, min. 87 Serkan Balcı (Mersin İdmanyurdu)