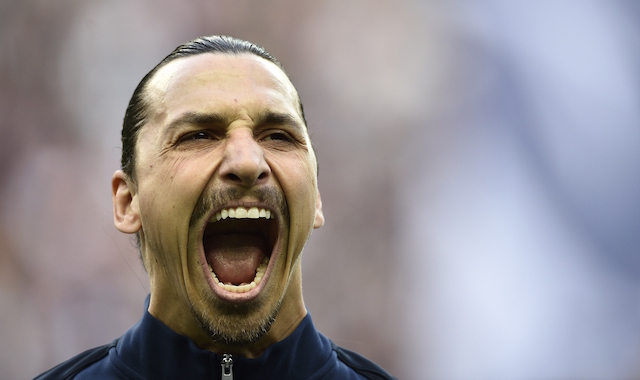 Zlatan Ibrahimovic scored on his unofficial debut for Manchester United in the 5-2 victory over Galatasaray in a pre-season friendly in his home country of Sweden yesterday.
It took the 35-year-old star striker just four minutes to score a spectacular volley. To be more precise the athleticism shown in his volley attempt was pretty amazing but he did actually scuff the shot a little and we are not quite sure what Galatasaray keeper Fernando Muslera was doing .
https://twitter.com/Turkish_Futbol/status/759700541907701760
Galatasaray did actually manage to turn the scores around and go into the half time break with a 2-1 lead but United came out firing in the second half and scored four times inside 45 minutes.
After the game Ibrahimovic told reporters that he was excited about what United as building and admitted that he is looking forward to Paul Pogba joining the club.
Pogba is expected to be on the verge of joining on a £112 million move which would break the transfer record.
And he told Swedish television station Kanal 5 afterwards: "We have something big going on.
"It looks very interesting. Let's see if Pogba will also (come), then it will be even more interesting."
See More
Former Liverpool defender poses with kebab knife