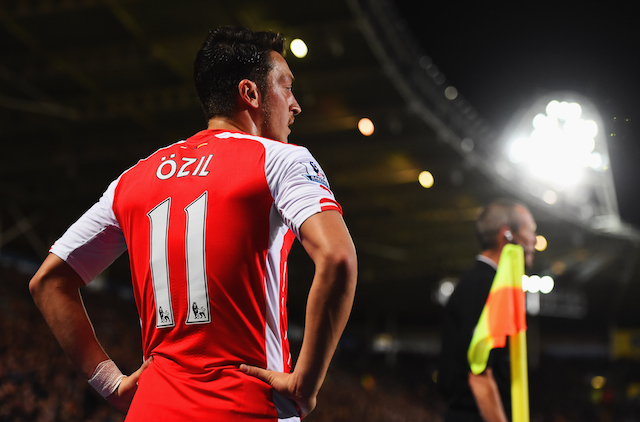 Mesut Ozil has played a staring role in BT Sports new advert announcing the arrival of the UEFA Champions League on their platform.
The Germany international opens the advert by saying "I am pleased to announce." Olivier Giroud and Mikel Arteta also feature in the 30 second long advertisement.
The Arsenal trio are all answering questions when they are 'surprised' by a confetti cannon.
See More:
Arsenal
Turkish Football Abroad
Arsenal playmaker Mesut Ozil can win the Ballon d'Or says Kaka
Özil is currently on holiday in Germany and will enjoy a few weeks off before returning to London for pre-season training with Arsenal.
The Arsenal playmaker ended the season on a high starring in his sides 4-0 FA Cup victory over Aston Villa at Wembley.
Özil provided nine assists and five goals in 32 appearances for Arsenal in all competitions this season.