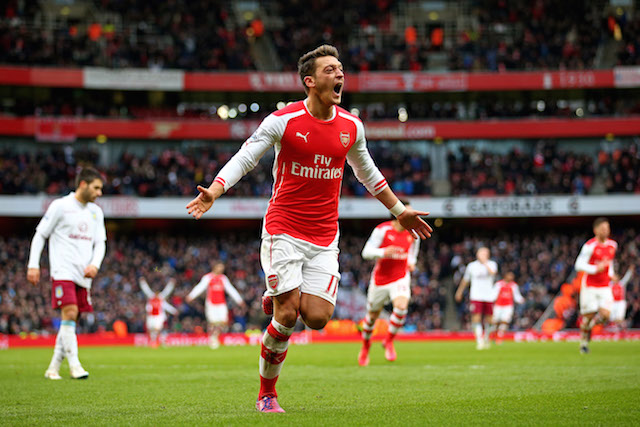 Arsenal went into the Bournemouth game having failed to win their last four games with Mesut Özil unable to provide a single goal or assist.
The Gunners ended up beating Bournemouth 2-0 and it was Özil who took a break from assisting to get his name on the scoresheet.
Özil opened the scoring with a well timed powerful shot from just outside the six-yard box giving the opposition goalkeeper no chance.
https://twitter.com/therealfanatix/status/696337813780983808
Alex Oxlade Chamberlain doubled the away sides lead just 88 seconds later with a splendid finish.
Özil now has six goals in all competitions this season as well as 16 assists in the Premier League.
The World Cup winner impressed with his passing yet again making 56 passes at a 92.9 percent accuracy – the highest on the Arsenal team.
Özil also created the joint highest number of chances (2) just a week after breaking the Premier League record (10) in the goals draw against Southampton last week.