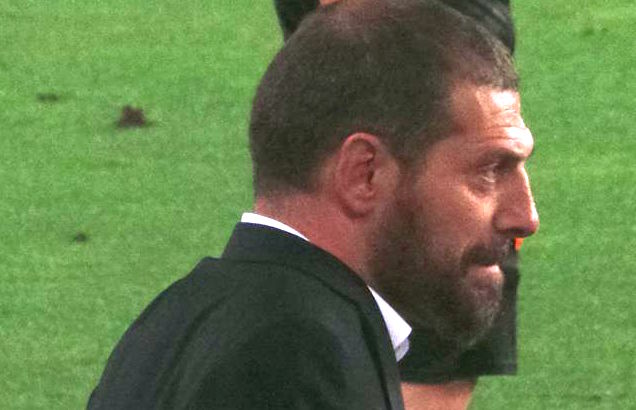 Beşiktaş striker Demba Ba has revealed that the main reason behind his prolific goal record this season has been Slaven Bilic.
Ba stated that Bilic inspired him with confidence and motivated him to keep scoring this season.
"He seems like he is rough and rude on the sidelines but he is actually very soft and calm with the players," Ba said speaking to Claret and Hugh at the Human Appeal Celebrity Gala Football dinner at the Marriott Hotel.
"He would be like a confident. He is very open and someone you can talk to."
"He gave me that confidence, always telling me I was the best and at the end of the day I scored a lot of goals for him and Besiktas so that's something I will take away from working with him."
Besiktas News
Premier League is best in the world says Slaven Bilic
Slaven Bilic: "One day I would like to manager in the Premier League"
The Senegalese international has scored a total of 28 goals and provided seven assists in all competitions this season.
Ba also broke a personal best scoring 18 league goals for the first time in a single season in his career.
Bilic is the bookmakers favourite to replace Sam Allardyce. The former Croatian national team manager is odds on favourite with every bookmaker offering betting options on who the future Hammers head coach will be.