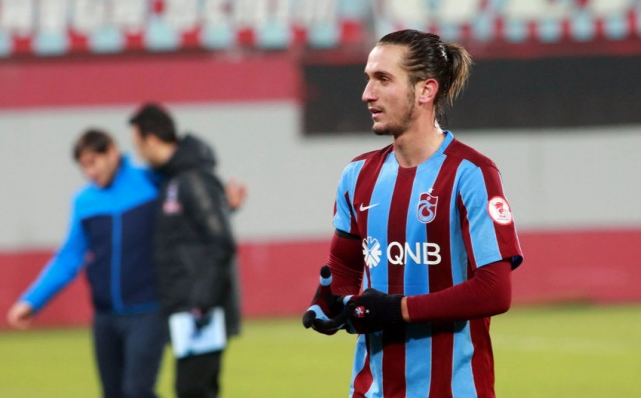 Arsenal star Mesut Ozil has been revealing all to the Turkish press over the past few days.
In his latest interview with the Hurriyet newspaper, Ozil revealed that he is a big fan of a player Arsenal have been closely linked with.
The playmaker of Turkish origin actually singled out two players that he rates highly, Yusuf Yazici and Abdulkadir Omur.
Both youngsters play for Trabzonspor and have been making a name for themselves over the past two seasons.
Ozil said: "I really like Trabzonspor duo Yusuf Yazici and Abdulkadir Omur, they are incredible talents. 
"Yusuf Yazici is an amazing No 10. 
"We have a lot of similarities and I myself in him. 
"His left foot, his position, his close passing and calmness on the ball. 
"We will see Yusuf at a big European club in the near future.""
Ozil also heaped praise on the 21-year-old on his birthday, describing him as one of the greatest Turkish talents in football.
Happy birthday to one of the greatest Turkish talents in football! @yaziciyusuf97 ??⚽
Continue to follow your dreams and never stop believing in you! ⭐ Doğum günün kutlu olsun kardeşim. pic.twitter.com/L1vHC95WrZ

— Mesut Özil (@MesutOzil1088) January 29, 2018
Arsene Wenger has in fact personally watched the attacking midfielder in action according to his representative Adem Cebeci.
Cebeci said, "Yusuf wants a move to Europe, Erkut Sogut has been in talks with clubs and there is interest from the Premier League, Arsenal boss Arsene Wenger has watched Yusuf in person."
Yazici was recently named among the UEFA 'Ones to Watch For 2018' list.
UEFA picked out 50 young players who are worth keeping a close eye on in 2018.

Yazici has 11 goals and 16 assists in 54 games since breaking into the Trabzonspor first team.
The Black Sea Storm value the attacking midfielder as being worth £17.5 million.
The attacking midfielder has also established himself in the Turkish national team setup and has four caps to his name.