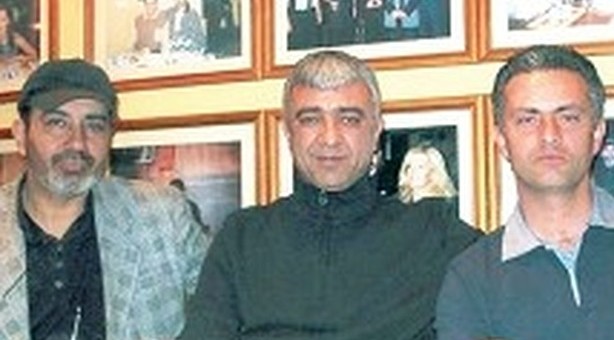 Adebayor reveals why Man United boss is the 'Special One', snubs Arsenal boss as being 'one of the best' but explains why Avci is second only to Mourinho
Basaksehir star Emmanuel Adebayor boasts a CV including the likes of Real Madrid, Arsenal, Tottenham and Manchester City.
The experienced striker first really made a name for himself under the stewardship of Arsene Wenger at Arsenal.
Wenger snapped him up from Monaco in 2006 and he spent three-seasons at the North London outfit.
Adebayor does not however, believe Wenger is one of the best managers he has worked with.
In fact he did not even include Wenger in his list of best coaches.
Adebayor spent just half a season on loan playing under Jose Mourinho.
That brief loan spell was however, enough to convince the striker that Mourinho really is the special one.
"Without a doubt the best manager I ever worked with has been Jose Mourinho," Adebayor revealed in an interview with AA in Slovenia.
"Like everyone says he is the 'Special One', the guy is a special person and he is the only coach who still keeps in close contract with me.
"We regularly talk, he is more than a manager. Mourinho holds a special place for me, he is on another level, there is nobody I have played under that is like him, they do not come close.
"What you will notice about Mourinho is that most players who played under him have so much respect and admiration for him.
"I am one of them.
"He treats you with respect, makes you feel special, he makes players feel better about themselves. That is something rare and what makes him stand out."
Adebayor did however, reveal that there is one other manager he has worked with that comes close to Mourinho.
Interestingly enough he did not include Wenger or his Tottenham boss at the time.
Instead he underlined that only Basaksehir manager Abdullah Avci comes close to Mourinho.
"What I will say is that there is one manager that comes close to Mourinho, Abdullah Avci," he added.
"He shares some similar qualities with Mourinho, he makes players feel special and is great at understanding and getting the best out of players."
Adebayor joined Turkish minnows Basaksehir on a surprise move in January.
Basaksehir finished the 2016-17 season as runners-up for the first time and also reached the Turkish Cup final.