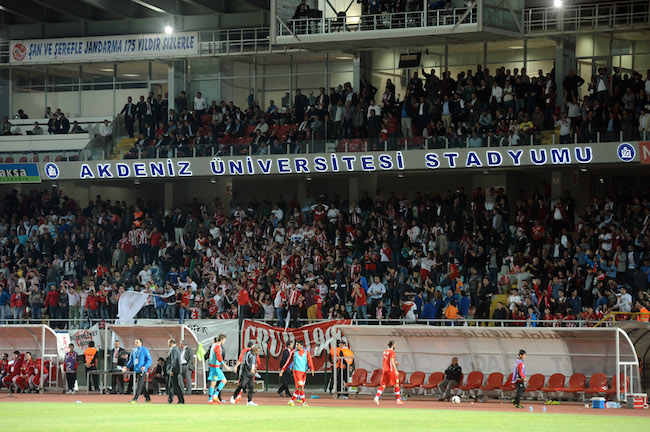 Antalyaspor have been promoted to the Süper Lig after beating Samsunspor 4-1 on penalties in the PTT 1. Lig play-off final.
The Antalya based side will join Osmanlıspor and Kayserispor in the top flight next season.
The Scorpions were relegated from the Süper Lig in the 2012-13 season and have returned after just a single league campaign in Turkey's second division.
Antalyaspor were founded in 1966 after three local sides – Yenikapı SuSpor, İlk Işıkspor and Ferrokromspor – united to establish a city-wide club.
The club first ensured promotion to the Süper Lig in 1982 and have yo-yoed between the second and top tier since.
Antalyaspor have close relations with Kocaelispor which stretches back to the 1999 İzmit earthquake, which had a devastating effect on the city on the Marmara coast.
The Antalya based side played an active role in taking refugees from the city and established close ties with Kocaelispor ultras 'Hodrimeydan' during this era.