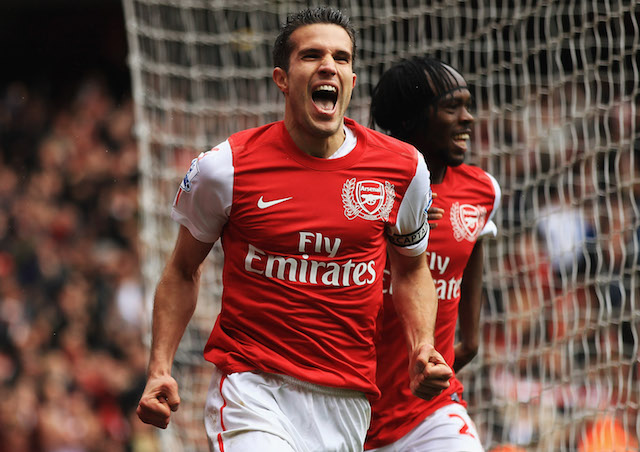 Arsenal boss opens up about why he allowed Robin van Persie join Man United
Arsenal manager Arsene Wenger has opened up about why he let Robin van Persie leave in 2012.
Van Persie went onto join rivals Manchester United where he went onto win the Premier League for the first time in his career.
The transfer to United did not go down well with Arsenal fans and many have not forgiven him for making the move.
Wenger was asked if he was going to let Alexis Sanchez leave in similar fashion.
Van Persie left with 12 months remaining on his contract, Sanchez will also have just a year remaining on his deal at the end of the season and has yet to sign a new deal.
See More: Atletico Madrid to rival Arsenal in £25m pursuit of Barcelona star
Wenger was quoted by the Sun as saying: "I let Van Persie go in the last year of his contract because he was 29, going on 30 and he was signing a long-term contract.
"That is not the case with Alexis. I personally think he will sign and stay here."
The Gunners manager underlined that he would keep Sanchez on at the club even if he does not extent his agreement at the end of the season.
"Even if he doesn't sign a new deal, I will make him stay? Yes," he added.
"Would I rather keep him than sell to a Premier League rival? Yes."
Van Persie joined United for £24 million in 2012 and spent three seasons at the Red Devils before joining Turkish league giants Fenerbahce.
The experienced striker has 34 goals and six assists in 79 appearances for the Istanbul giants.