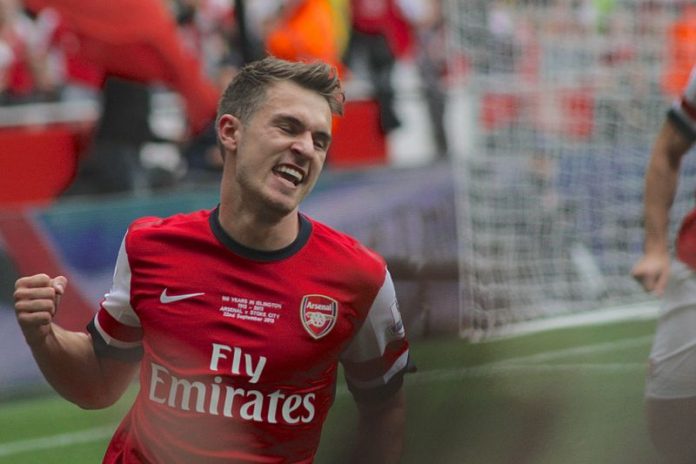 Arsenal midifelder Aaron Ramsey is prepared to run down his current deal in a bid to gain salary parity with Mesut Ozil, says Martin Keown.
Ozil was linked with a move away from Arsenal last year before penning a mega-money new contract with the Gunners in January. The former Germany international earns in the region of £350,000 per week and is contracted to the club until 2020.
Ramsey's current deal with Arsenal expires at the end of the season and talks between himself and the north London based club recently broke down.
According to Keown, Ramsey is hoping to sign a big-money deal and is prepared to wait until the summer to see all the options on the table.
"He might be looking at what other people are earning," Keown told BT Sport.
"Ozil is not even there today [against Fulham] and you couldn't say he was missed, but he's set the tone on what the salary is and maybe Ramsey is looking to get somewhere near his money."
In that last season, the player tends to think 'let's just leave it to the summer and see what else is out there and see if you really are offering me a good deal'.
"It's looking like he's going to leave now."
See More: 'Did Ozil Cheat On Keown's Wife Or Something' – Arsenal Fans React To Martin Keown Comments On Star Playmaker Who Did Not Even Playing Against Fulham
Ramsey came on off the bench to score an early contender for goal of the season on Sunday.
The Gunners have now racked up nine wins in a row and have moved into the top-four.