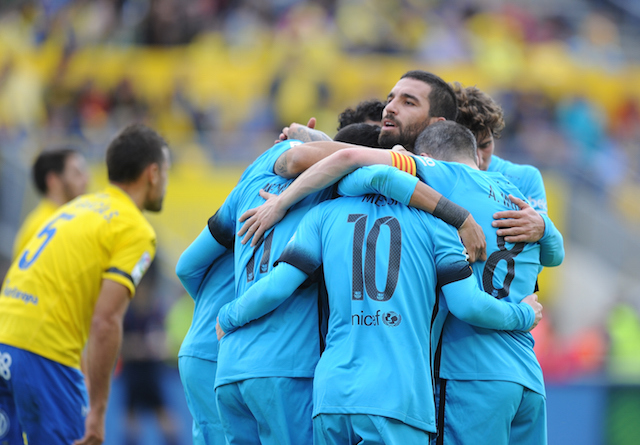 Arsenal could hold key to Barcelona signing €80m Italy international
Barcelona have prioritised a move for PSG star Marco Verratti but will have to find in the region of €60m to complete the transfer according to reports in Spain.
Marca claim that PSG are demanding €80 million for the Italy international.
Per the source, Barcelona will have to find €62 million in order to finance the deal.
Club president Josep Maria Bartomeu confirmed in an interview with El Periodico that Barca went into the transfer window with a €60 million budget.
Barca have already signed Semedo for €30 million and Deulofeu for €12 million.
The La Liga giants have been trying to use Arda Turan as a source of income to fund the Verratti deal.
The report claims that Barca received a €50 million offer for Turan in January but he stayed on at the club.
A source close to Turan revealed that he will not move to China or back to Turkey.
The 30-year-old is however, open to a Premier League move – but his current priority is trying at Barca.
Arsenal have been closely linked with Turan over the summer and could hold the keys as far as Barcelona's move for Verratti is concerned.
The Gunners could give Barca the funds needed to sign the Italian star.
Mundo Deportivo report that the Gunners want Turan but that they are not willing to pay the €30 million being demanded by Barca.
The North London based outfit would consider a move but only for a lower fee.
Turan does have another three-years on his contract and Barcelona have been struggling to sell him for a fee that would help them in their own transfer efforts.