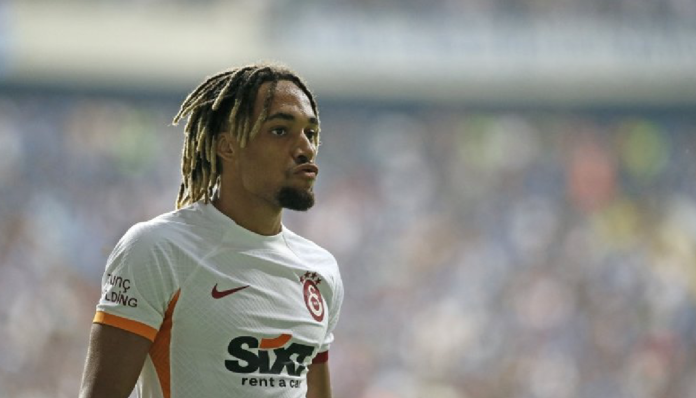 Galatasaray defender Sacha Boey has admitted that he is open to a move to Arsenal, as the Premier League giants look to add a more natural right-sider to their squad this summer.
READ: New to the Süper Lig? Here's what you need to know
Boey, a France U21 international, turned down Celtic in favor of Galatasaray in 2021, and has since established himself as a key player for the Turkish champions.
He is athletic and attack-minded, and set up four goals in 38 games across 2022/23.
Boey has made it clear that he would be open to a move to the Emirates Stadium, if the two clubs can agree on a fee.
"I am a Galatasaray player," Boey told SoFoot. "But I have even bigger ambitions. I think they will understand me and respect that because I have never cheated (them). We only have one career, we have to go for it.
"The interest from Arsenal is very flattering. The Premier League is the league I'm aiming for. So, we'll see what happens."
Galatasaray have set a £17m price tag on their star man who is under contract until 2025.
Boey was a star player for Galatasaray this season playing an important role in the title winning side.
The French right-back is currently on international duty for France but had to pull out of the team after picking up an ankle injury.
The Lions won the Super Lig title and booked a place in the Champions League.